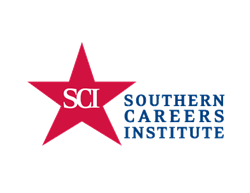 In 5 weeks, SCI helps with your clinical, they help you with the job process, your applications, and your resume.
Austin, Texas (PRWEB) September 13, 2017
This past June, Promise Nyong had two graduations to look forward to—his high school's, and his certified nurse aide program with Southern Careers Institute's San Antonio South campus. The five-week long program is designed to give students the hands-on-training they need in basic nursing, health and social service needs, CPR, and other essential clinical skills one would need to excel in at-home caregiving as a nurse aide or nursing assistant.
Southern Careers Institute launched the Nurse Aide program in its San Antonio South campus last October, and since then seen great success. Nikki England, Campus Director at SCI San Antonio South weighs in: "Our NA program provides an opportunity for students to be in a new career field in just 5 weeks! The hands-on training keeps the students active and excited to become caregivers, and provides the skills needed to be successful not only in their externship, but once they gain employment in the healthcare field." England states that the classroom has been full since the very beginning, and so now, SCI is expanding the program to their Brownsville, Corpus Christi and Pharr, Texas campuses. Currently, each campus offers several highly-rated medical training programs as well as business, technology, and skilled trades offerings.
"You'll get great training," Nyong responds enthusiastically, when asked what one could expect from the certified nurse aide program. "In 5 weeks, SCI helps with your clinical, they help you with the job process, your applications and resume." And although the job outlook for nursing assistants and orderlies is growing at a 17% rate between now and 2024 (Labor of Bureau Statistics - https://www.bls.gov/ooh/healthcare/nursing-assistants.htm), employers want to ensure that new hires have what it takes to be successful in the role. "We require either 1 year of experience as a caregiver or your nurse aide certification," says Nicole Vielma, Human Resources Coordinator for Griswold Home Care (http://www.griswoldsa.com/), a nationwide homecare service provider headquartered in San Antonio who recently hired Nyong as one of their care providers. She emphasizes that people working in the homecare service industry have to have a passion for helping others.
Rhonda Bravo, another recent graduate of the CNA program at SCI, definitely has a heart for the elderly and disabled. She "fell in love with caregiving," after treating two patients with Down Syndrome working at an assisted living home when she was 18 years old. Yet, even with the experience, she still found trouble finding a job in the homecare industry after she retired from military service. "Everybody wants you to have your CNA." For her the convenience and the affordability made her choice to attend school at SCI a simple one. It paid off, as she was recently hired with her top choice of companies, Texas Blue Skies.
With the aging baby boomer population booming at rates that could fuel a 75% increase in Americans aged 65-and-older requiring nursing home care to 2.3 million in 2030, according to Population Reference Bureau (http://www.prb.org/Publications/Reports/2015/unitedstates-population-bulletin.aspx), Nyong and Bravo's chosen career path has great potential.
And how is it going with Nyong at his first job since his double graduation this summer? "He's had a couple cases," says Vielma, "and the ones he has picked up are very happy."
Members of the media, and anyone interested in learning more about this new program, are welcome to attend the Official Ribbon Cutting for Certified Nurse Aide Program at each campus:
Brownsville, TX
Friday, September 29th – 4:00PM
Southern Careers Institute – Brownsville Campus
935 North Expressway - Southwind Shopping Center
Brownsville, TX 78520
Contact: Zachary Lesak, Campus Director
956-355-0539
Corpus Christi, TX
Wednesday, September 20th - 5:30PM
Southern Careers Institute - Corpus Christi Campus
2422 Airline Road
Corpus Christi, TX 78414
Contact: Tammy Newsom, Campus Director
361-994-3700
Pharr, TX
Tuesday, September 19th – 4:00PM
Southern Careers Institute - Pharr Campus
1500 North Jackson Road
Corpus Christi, TX 78577
Contact: George Garza, Campus Director
956-632-2700
For more information on Southern Careers Institute's Certified Nurse Aide program, other programs or campuses, please visit http://www.scitexas.edu, or connect with Southern Careers Institute on Facebook and Twitter.
About Southern Careers Institute
Southern Careers Institute was founded in 1960 in Austin, TX. Since opening its doors, SCI has expanded its facilities to include seven campuses located in Austin, Brownsville, Corpus Christi, Harlingen, Pharr, San Antonio (North Campus), and San Antonio (South Campus) plus virtual courses offered online. SCI has offered medical and business programs since 1992, and today, SCI offers a variety of programs in the fields of medical, pharmacy, business, technology and trades.
All career training programs at Southern Careers Institute are taught by knowledgeable instructors who care about each individual student's success. A supportive, interactive learning environment is maintained at all our campuses, which allows students to learn by doing. Each program focuses on the skills needed upon entering the workforce, so students are not focusing on things that will never be used in the real world.
Southern Careers Institute has also developed a laser focus on making students more marketable with customized and employer tailored programs. We call our approach The SCI Edge, and it makes our students as competitive as those of any accredited colleges or technical schools in Texas.
For more information, contact:
Adrian De La Garza, Executive Director of Marketing and Analytics
Southern Careers Institute
512-437-7543
http://www.scitexas.edu/
Logo - http://scitexas.edu/wp-content/uploads/2015/05/logowhitebg2.jpg
SOURCE Southern Careers Institute