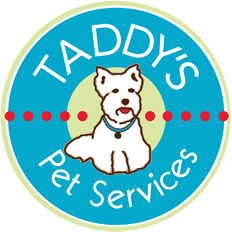 "We are confident that the Taddy's Pet Services clients will love being a part of the Park Cities Pet Sitter family, and that the staff will too." Joette White, President of Park Cities Pet Sitter
Dallas, Texas (PRWEB) September 18, 2017
Dallas and Plano Pet Sitting Company, Park Cities Pet Sitter, has just acquired local competitor, Taddy's Pet Services. The asset-based purchase combines two of the best reviewed and highly regarded pet care companies in the region.
Joette White, President of Park Cities Pet Sitter, says that it was clear from the outset that acquiring Taddy's Pet Services was a good business decision because she saw how similar the two company cultures were and that Eric Pratt, President of Taddy's Pet Services, had very similar philosophies when it came to customer service and treatment of staff.
"We are so excited to bring the Taddy's Pet Services clients and staff into the Park Cities Pet Sitter family," said White. "Eric and I both have been in the pet sitting and dog walking business for a very long time," said White. "I bought Park Cities Pet Sitter in 2000, and Eric started Taddy's Pet Services in 2007. He really wanted to sell Taddy's to someone that would continue to nurture the client and staff relationships that he had spent so much time building, and that is something I am 100% committed to doing. I have always said that it isn't how many customers I can get that matters, it's how many of them I can keep---and I feel that way about staff too. While we are in the pet care business, most successful business owners in this industry know that this is really a people business."
The initial Purchase Agreement was signed between Park Cities Pet Sitter's and Taddy's Pet Services in early September, and the official announcement of the company sale was made this week to both staff and clients. It is White's plan to make the transition for Taddy's staff and clients as easy as possible, and to reinforce the similarities between the companies.
"I know that change can be scary for both clients and staff when an acquisition happens," said White. "But fundamentally Taddy's Pet Services has always strived to take the best care of its human and furry clients, and that is what Park Cities Pet Sitter has been doing since we opened in 1992. We are confident that the Taddy's Pet Services clients will love being a part of the Park Cities Pet Sitter family, and that the staff will too. We want to take the amazing business Eric has built and continue to nurture it under the Park Cities Pet Sitter brand."
Current Taddy's Pet Services customers can continue to make pet care reservations as they always have, by going to http://www.taddypets.com. Brand new client reservations will be directed to the http://www.pcpsi.com website.
About Park Cities Pet Sitter: PCPSI has served the Dallas/Plano areas 7 days a week, 365 days a year since 1992, and was recently named the 2017 Business of the Year by the National Association of Professional Pet Sitters. Pet sitting, daily dog walks, pet taxis, overnight sitting, pet supply shopping, litter box cleaning and dog training are all part of the services PCPSI offers. Park Cities Pet Sitter is bonded and insured, and all sitters are employees--not independent contractors. A manager is on-call 24 hours a day to handle any emergencies. Go to http://www.pcpsi.com to learn more.