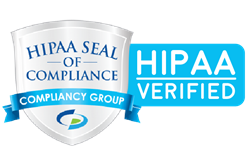 Compliancy Group is focused on assisting US-based firms doing business in the EU and EU-based firms doing business in the US. We're proud to give these firms the tools to address their compliance in both markets
Huntington, NY (PRWEB) September 14, 2017
Compliancy Group is proud to announce that its advanced compliance tracking solution, The Guard® will rollout new modules to address the GDPR compliance provisions for "data concerning health."
EU General Data Protection Regulation (GDPR) is a new data security regulation that's slated to take effect in the European Union on May 25, 2018. Under this regulation, any business that handles EU consumer data must be compliant with stringent privacy and security demands of the regulation.
Compliancy Group has once again taken a step forward into the future of compliance by adding GDPR compliance. Compliancy Group's team of expert Compliance Coaches® are hard at work testing modules for forthcoming GDPR compliance. Compliancy Group gives healthcare professionals everything they need to fully address their requirements for data concerning health, as laid out in the GDPR regulation.
"This is just another reason why Compliancy Group has been named the industry leader in compliance," said Marc Haskelson, President and CEO of Compliancy Group. "Compliancy Group is focused on assisting US-based firms doing business in the EU and EU-based firms doing business in the US. We're proud to give these firms the tools to address their compliance in both markets."
To learn more about Compliancy Group, visit:
GDPR HIPAA Compliance
HIPAA Done Right™
About Compliancy Group:
Compliancy Group gives health care professionals confidence in their compliance with The Guard®. The Guard is a web-based compliance solution, built by former auditors. The Guard is designed as a universal tracking solution, providing modules for HITECH, PCI, and HIPAA compliance.
GDPR modules are in development and will be released alongside initial GDPR rollout in 2018, pending final language that may undergo change prior to the official enforcement.
Compliancy Group's team of expert Compliance Coaches® field questions and guide users through the implementation process, taking the stress out of managing compliance. Full tracking and documentation is built into The Guard, giving administrators and compliance professionals easy access to crucial, ongoing reports of their organization's compliance.
Find out more about how Compliancy Group and the HIPAA Seal of Compliance® can help simplify your compliance today!