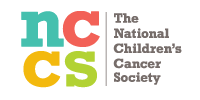 These young people are courageous and resilient. We want to do everything we can to help them attain that goal and pursue their careers
St.Louis, MO (PRWEB) September 14, 2017
September is Childhood Cancer Awareness month and a fitting time to announce The National Children's Cancer Society's new class of Beyond the Cure Ambassador Scholarship recipients. From across the country, forty childhood cancer survivors receiving the scholarship will have one less thing to worry about as they head off to college. The program helps to ease the financial burdens of obtaining a degree so they can be one step closer to achieving their goals.
"College is a goal for many childhood cancer survivors," said Mark Stolze, President and CEO of the NCCS. "These young people are courageous and resilient. We want to do everything we can to help them attain that goal and pursue their careers."
First time applicants are required to write an essay about what survivorship means to them. Scholarship recipients are also required to volunteer their time and share their experiences with families affected by a childhood cancer diagnosis. Most recently, recipient Madelyn Giegling spoke at the Beyond the Cure Health Fair for childhood cancer survivors in St. Louis, MO.
"By sharing my story… I truly just wanted to reach out to people who are currently struggling in the battle against cancer," she said. "I wanted to give [families] a reason to believe in the strength of their child, no matter how many odds are stacked up against them."
Nineteen year-old Madelyn currently attends Truman State University as a sophomore in the nursing program and is a two-time Beyond the Cure Ambassador Scholarship recipient. She hopes to become a pediatric nurse practitioner in oncology, using her own experience as a childhood cancer survivor to help kids just like her. At only two years-old, she was diagnosed with a rare tumor known as ganglioneuroblastoma. She's been in remission since childhood, but still careful monitors her health with annual checkups.
Scholarship recipients have the opportunity to fulfill their volunteer work requirement through the NCCS' mentoring program, which pairs a scholarship recipient with a child currently in treatment. "The scholarship recipients become a knowledgeable and experienced guide, trusted ally and caring role model for a child in treatment," said Patient and Family Services Coordinator Jessica Cook. "They show these kids there really is life after cancer."
Madelyn chose to fulfill her volunteer hours through the NCCS' mentoring program, offering support and guidance to her mentee while they were in treatment.
"The NCCS has helped me more ways than just financial aid," she said. "Being a mentor taught me how to be creative to bring a glimpse of joy into my mentee's life. I am so thankful that the NCCS has given me this opportunity to grow and help others while doing it. It truly is the best of both worlds."
In addition to scholarships, the Beyond the Cure Program focuses on life after treatment. The program helps educate survivors on the issues they may face, sponsors survivorship conferences across the country and gives survivors the opportunity to connect with each other. The program also offers a Late Effects After Treatment Tool (LEATT). that provides a personal summary of potential late effects to survivors.
"They are some pretty amazing young adults and they have a very positive impact on the organization," said Pam Gabris, Beyond the Cure Coordinator.
Since the scholarship program's inception, $1 million has been awarded to childhood cancer survivors attending college. The NCCS is most grateful to Centene Corporation and the Englehardt Family Foundation for their generous support of the program.
The 2017-2018 scholarship recipients are from numerous states and will collectively attend 36 universities across the country. They are as follows:
Centene Scholars

Olivia Bliven Magnolia, TX University of Texas Medical Branch
Madelyn Giegling St. Louis, MO Truman State University
Nicole Guenther Billings, MT Washington University
Kodi Jones Ozark, MO Missouri State University
William Weishaar Webster Groves, MO Missouri University of Science & Technology
John Worm Grand Rapids, MI Grand Valley State University
Englehardt Scholars
William Brennan Mt. Sinai, NY Stony Brook University
Lenn Brown Rockaway, NJ Syracuse University
Carly Chapman Zionsville, IN Marian University, College of Osteopathic Med.
Farah Contractor Churchville, PA University of Pennsylvania
Olivia Diddlebock Denver, CO Indiana University at Bloomington
Virginia Finigan-Carter Randolph Center, VT Eckerd College
Kristen Glavee San Ramon, CA Azusa Pacific University
Mikaella Granzen Princeton, NJ Wesleyan University
Esther Gritsko Scottsville, VA University of Virginia
Luke Hertzler Harrisonburg, VA Hesston College
Morgan Matthews Grantsville, UT University of Utah
Nishant Mysore San Diego, CA University of California, San Diego
Abigail Neibert South Holland, IL North Park University
Kevin Nguyen Moorpark, CA University of California, Los Angeles
Grace Padilla Prescott, AZ Westminster College of Salt Lake City
Gabriella Palasthy Virginia Beach, VA Old Dominion University
Vanessa Perez Sheboygan, WI Florida State University
Ashley Persson Winchester, CA California State University
Sarah Pierce Stanford, CA Stanford University
Halle Redfearn Laguna Beach, CA University of California, Berkeley
Rebecca Schuck Cherry Hill, NJ Thomas Jefferson University
Cassidy Scruggs Happy Valley, OR Grand Canyon University
Benjamin Seeley Tustin, CA Chapman University
Daniel Shank-Rowe Centreville, VA Virginia Tech
Riley Steiner Dublin, OH Miami University
Catherine Terry Santa Clara, CA Occidental College
Sophia Tilley Benton, AR Arkansas Tech University
Kaylee Troxel Jackson, TN Union University
Lily Upp Berkley, MI University of Michigan
Jacob Waldron Lebanon, PA Syracuse University
Cecilia Wang Beaverton, OR Robert D. Clark Honor's College
Bethany Wells Cedar Hills, UT Brigham Young University
Megan Wynne Clementon, NJ Brigham Young University
About The National Children's Cancer Society
The mission of The National Children's Cancer Society is to provide emotional, financial and educational support to children with cancer, their families and survivors. To learn more about the NCCS and its support services, visit thenccs.org. The National Children's Cancer Society is a 501C (3) organization that has provided over $63 million in direct financial assistance to more than 40,000 children with cancer. To contact the NCCS, call (314) 241-1600. You can also find the NCCS on Facebook and Twitter.