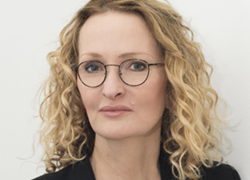 Every child must be protected, nurtured and loved.
New York, NY (PRWEB) September 14, 2017
Anne Geddes, world-renowned photographer, whose work has been published in over 84 countries and translated to 24 languages, will share the insights she's gained from a life of working intimately with mothers and children at M2Moms® – The Marketing to Moms Conference, Oct. 3 & 4, NYC.
"Protect. Nurture. Love. It's what all mothers strive to do for their children, and it's the essence of what Anne Geddes has captured in her iconic, award-winning, and beloved images for 30 years," according to Zanny Oltman, President of the strategic marketing firm Hillside & Knox, who will moderate the Geddes talk. "Anne's photography, books, and philanthropy speak to the connections between mothers and children. We'll speak to her about those connections and more. We'll look at how she has remained and evolved as a marketing force, with products that epitomize her appreciation of the beauty, purity, and vulnerability of children."
"Anne creates images that are iconic, award winning and beloved. Like no photographer before her, Anne's imagery singularly captures the beauty, purity and vulnerability of children embodying her deeply held belief that each and every child must be "protected, nurtured and loved," Oltman explained. "Anne also lives this message as a Global Advocate for children, working alongside the United Nation's Foundation, the March of Dimes and campaigning for awareness of meningococcal disease."
"We are honored and excited to have such a distinguished guest as Anne Geddes on the M2Moms® stage," added Nan McCann, M2Moms® producer. "I'm sure all the brand marketers in the audience will treasure Anne's insights on today's moms, which is exactly why they attend … for the insights, research and case studies, the new techniques and how-to sessions that will really help them improve their marketing and sales. Moms are brand-critical decision makers for a broad range of products and services. They are today's super power consumers."
M2Moms® sponsors include Presenting Sponsors: Google and Cooper Tire & Rubber Company; Associate Sponsor: John Zogby Strategies; Showcase Sponsors: GfK, WebMD, Tinybeans, WongDoody, Music Together, Garden of Words, Purse Power, VML, World Kitchen, Tribe Dynamics, Ask Patty, Macaroni Kid, Strottman, Fletcher Marketing PR, House Party, Mom365, Marketing to Mums, Insight Farm, DeLonghi and Paco Collective. Video Content Resource Sponsor: Snippies. PMP, Paramount Market Publishing is the official M2Moms® bookseller. M2Moms® is proud to support Save the Children.
For M2Moms® information: http://www.m2moms.com or 860.724.2649 x11. M2Moms® is produced by PME® Enterprises LLC, 912 Silas Deane Hwy., Suite 101, Wethersfield, CT 06109.