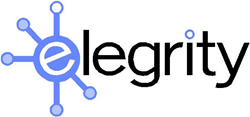 San Francisco, CA (PRWEB) September 19, 2017
Elegrity, Inc., a thought leader for Conflicts of Interest and Business Process Management (Workflow) software for the law firm market, announces the release of E-Valuate™ Version 5. The release delivers sophisticated new features including Interactive Conflicts Clearance and Client Engagement Clause Tracking. These features are part of the E-Valuate system and available to all E-Valuate clients using V.5 at no additional cost.
"E-Valuate has always delivered state-of-the-art conflicts searching and reporting capabilities. As our clients' risk teams evolve into more centralized clearance centers, we've enhanced E-Valuate to include fully audited, email-based clearance. Lawyers can respond directly to the conflicts staff through email and do not have to go through another application that they likely won't open. All communications regarding the clearance are captured and fully auditable and reportable. The system functionality is available for in-office use as well as for road warriors and remote conflicts staff. The new clearance functionality is a standard feature in the Elegrity E-Valuate Conflicts system and can be used by firms as they evolve their conflicts staffing models. It's scalable and ensures firms can quickly and safely clear conflicts requests," said Kandace Donovan, Vice President of Sales and Marketing at Elegrity.
Document attribute tracking has also been dramatically enhanced in E-Valuate V.5 enabling firms to create and report on an unlimited number of key attributes relating to their agreements with their clients. Attributes can be captured in multiple formats and documents can be physically housed in a variety of repositories, including leading document management systems. "Law firms need an extensible and affordable way to identify and report on key attributes of their agreements. The ability to capture and access key attributes of risk-relevant documents, such as Outside Counsel Guidelines, as a natural part of intake and conflicts functions, will help our clients shorten the time it takes for intake requests to be vetted, while substantially enhancing compliance. We saw the emerging market needs in these areas and the substantial expense firms were facing to fill them. As part of our ongoing mission to supply substantive value to our clients, we saw an opportunity to embed this needed component directly into our existing software," said Joy Spicer, CEO & Founder of Elegrity.
Conflicts Clearance and Document/Attributes Tracking are included with E-Valuate V.5 eliminating the need for clients to purchase and maintain additional software.
Elegrity is the innovation leader in providing software and solutions for the business of running a law firm. Elegrity's top selling Elegrity Connect™ suite of products target Cradle-to-Grave® Client and Matter Management (including New Business Intake), Conflicts of Interest, Client/Prospect Intelligence, and Experience Management.
 
Legal Notices 
Copyright 2017 Elegrity, Inc. All Rights Reserved. 160 Pine Street, San Francisco, CA. All trademarks, trade names, service marks, and logos referenced herein belong to their respective companies.