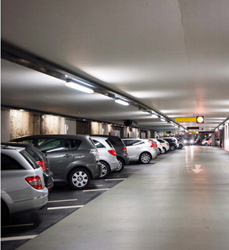 Herndon, VA (PRWEB) September 20, 2017
All Traffic Solutions, the innovation leader in cloud-based traffic management solutions will spotlight ParkTrak, the first plug-and-play parking counting system that delivers more than 98% accuracy, at the 2017 ASIS International Conference which takes place at the Kay Bailey Hutchison Convention Center on September 26 – 28, 2017.
Pre-configured for cellular connectivity with TraffiCloud™, All Traffic Solutions' cloud-based traffic management ecosystem, ParkTrak uses directional logic for detection, which delivers higher accuracy than loops or cameras, and enables the device to recognize vehicles that are backing up, entering or exiting in the wrong direction or tailgating, as well as other anomalies such as pedestrians, carts and bicycles.
The ASIS expo attracts an audience of 20,000+ decision makers from around the globe and across the public and private sectors who are interested in the latest and best security products and services on the market.
All Traffic Solutions invites attending security professionals to Booth #4467 to learn more about how our web-based technology and solutions can help with the fundamentals of prevention and preparedness planning in and around corporate facilities, universities, airports, healthcare facilities, sports and entertainment venues, military campuses and smart cities projects.
For more information on All Traffic Solutions smart parking solutions visit http://www.alltrafficsolutions.com/solutions/parking-notification-system/.
##
About All Traffic Solutions
Located outside Washington D.C. in Herndon, Virginia, All Traffic Solutions is consistently recognized as a leading innovator in the traffic safety industry for radar speed and variable message displays, imaging products and intelligent transportation systems, delivering groundbreaking levels of service and product capability. By integrating Cloud technology into all of its products, All Traffic Solutions allows customers to manage all their equipment and data remotely through a browser, resulting in better traffic safety outcomes and more effective initiatives related to vehicle-to-infrastructure (V2I) solutions and smart cities. For more information, visit http://www.AllTrafficSolutions.com.