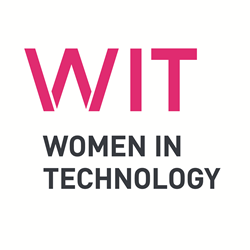 Atlanta, Georgia (PRWEB) October 09, 2017
Women in Technology (WIT), the largest organization committed to empowering and educating women and girls about opportunities in science, technology, engineering, arts and math (STEAM) in Georgia today is accepting sponsors for the annual Women of the Year Awards. The event celebrates female executives for their accomplishments as leaders in business, visionaries of STEAM and remarkable women who make a difference in the community.
The 18th annual WIT Women of the Year Awards will be held November 16, 2017 at the Georgia Aquarium in Atlanta. This year's awards are presented by NCR Corporation, a leader in omni-channel solutions that enable nearly 700 million transactions daily across retail, financial, travel, hospitality, telecom and technology and business.
This year 109 women from various industries were nominated for their commitment to excellence and leadership in business and the community. A select group of nominees were chosen by a distinguished group of judges to advance to the next stage of the awards process. All nominees hold business or leadership roles within a STEAM organization in Georgia or maintain STEAM leadership positions within a non-technology organization. Award winners will be announced at the WIT Awards in the following categories:

Large/Enterprise Organizations
Medium/Mid-Size Organizations and Educational Institutions
Small/Emerging Organizations
Non-Profit Organizations
In addition to honoring the women of the year, WIT also recognizes one special WIT girl as girl of the year for her exemplary achievement and dedication to STEAM education.
The event also features a special VIP reception before the event, sponsored by Cox Automotive, a leading provider of digital marketing, wholesale and e-commerce solutions across the automotive industry.
Top Atlanta companies gather each year at WIT's Woman of the Year Awards to celebrate women and girls in STEAM. Sponsors utilize this marketing opportunity to reach key decision makers and to solidify their reputation as an advocate for women of all ages in Georgia's STEAM community.
Sponsorship opportunities and individual tickets are available for purchase. If you are interested in becoming a sponsor of the event, contact Pat Hurston at info@mywit.org or by phone at 470-823-3228 to secure a sponsorship.
About Cox Automotive
Cox Automotive Inc. is transforming the way the world buys, sells and owns cars with industry-leading digital marketing, software, financial, wholesale and e-commerce solutions for consumers, dealers, manufacturers and the overall automotive ecosystem worldwide. Committed to open choice and dedicated to strong partnerships, the Cox Automotive family includes Autotrader®, Dealer.com®, Dealertrack®, Kelley Blue Book®, Manheim®, NextGear Capital®, vAuto®, Xtime® and a host of other brands. The global company has 33,000 team members in more than 200 locations and is partner to more than 40,000 auto dealers, as well as most major automobile manufacturers, while engaging U.S. consumer car buyers with the most recognized media brands in the industry. Cox Automotive is a subsidiary of Cox Enterprises Inc., an Atlanta-based company with revenues of $18 billion and approximately 60,000 employees. Cox Enterprises' other major operating subsidiaries include Cox Communications and Cox Media Group. For more information about Cox Automotive, visit http://www.coxautoinc.com.
About NCR Corporation
NCR Corporation (NYSE: NCR) is a leader in omni-channel solutions, turning everyday interactions with businesses into exceptional experiences. With its software, hardware, and portfolio of services, NCR enables nearly 700 million transactions daily across retail, financial, travel, hospitality, telecom and technology, and small business. NCR solutions run the everyday transactions that make your life easier.
NCR is headquartered in Duluth, Ga., with over 30,000 employees and does business in 180 countries. NCR is a trademark of NCR Corporation in the United States and other countries.
About Women In Technology
Women in Technology (WIT) empowers and educates women and girls about opportunities in science, technology, engineering, the arts, and math (STEAM) by educating middle and high school girls, and young women in college, and by sharing the stories of successful professional women in STEAM. Our team of more than 250 volunteers delivers professional development and networking opportunities to our more than 2,500 professionals, and programs to more than 1,000 students. From the classroom to the boardroom, WIT is committed to bringing the best STEAM content and programming to women and girls in Georgia. http://www.mywit.org