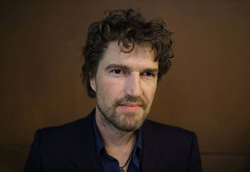 Climate change is no longer just a scientific or an energy problem. Instead, attitudes towards climate change have become a badge of political identity, creating a polarised debate that places ideological and tribal conflicts above practical results that are best for most people
Calgary, Alberta, Canada (PRWEB) September 21, 2017
"The Uncertainty Has Settled" – an award-winning independent documentary by Marijn Poels, will be screened in the EU Parliament on Oct. 18, 2017, at the invitation of Member of European Parliament Olaf Struger, as reported on Friends of Science Society's blog Sept. 7, 2017.
"The Uncertainty Has Settled" won Best Documentary at the 2017 Berlin Independent Film Festival and the 2017 Los Angeles Mindfield Film Festival.
The film's synopsis reads: "After eight years of travelling through conflict and poverty zones, Marijn Poels - a left wing filmmaker/journalist - decides to take some time off. In the Austrian mountains no less. It confronts him unexpectedly with the roots of agriculture and its modern day perspective. Globalisation and climate politics are causing radical changes such as farmers becoming energy suppliers."
Poels is shocked to find most EU farmers cannot afford to farm food or dairy cows anymore, burdened with regulations and facing uncompetitive low prices of imported foods. Instead they have become wind and biogas farmers, living off tax subsidies that are making fellow citizens poor.
"My documentary is not a scientific story, rather a social documentary making people aware of the unsettled debate," said Poels.
He noticed a unilateral media coverage, where climate change and policy critics are silenced in the mainstream debate, and are even personally attacked as deniers rather than the issue being debated reasonably. Poels calls this "A very worrying development."
As reported by FinAdvice 2014 report: "Lessons Learned…" Germany is spending billions of euros to get off fossil fuels with 'clean' energy – much of this in subsidies, but with little success.
The film's lyrical progression and beautiful cinematography draws viewers into Poels' personal journey as he explores the roots of these policies and arrives face to face with his previous understanding of the 'settled science' on climate change. But the more he looks, the more unsettled the science becomes, and the more unsettling the consequences of farmers unable to provide food for their own country, as well as impacting poor nations.
"…Climate change is no longer just a scientific or an energy problem. Instead, attitudes towards climate change have become a badge of political identity, creating a polarised debate that places ideological and tribal conflicts above practical results that are best for most people," Poels said.
Poels' film can be screened on Vimeo on demand.
Since before 2005, scientists have questioned the validity and limitations of the 'radiative forcing' theory as climate models (simulations) and observed temperatures failed to correspond. The National Academies Press issued a major review in 2005.
More recent studies admit climate models exaggerated the warming, as reported by the Washington Post on Sept. 18, 2017.
Friends of Science Society supports open, civil debate on climate change and policies.
About
Friends of Science Society is an independent group of earth, atmospheric and solar scientists, engineers, and citizens, celebrating its 15th year of offering climate science insights. After a thorough review of a broad spectrum of literature on climate change, Friends of Science Society has concluded that the sun is the main driver of climate change, not carbon dioxide (CO2).
Friends of Science Society
P.O. Box 23167, Mission P.O.
Calgary, Alberta
Canada T2S 3B1
Toll-free Telephone: 1-888-789-9597
Web: friendsofscience.org
E-mail: contact(at)friendsofscience(dot)org
Web: climatechange101.ca