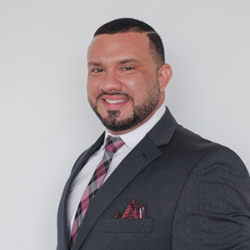 San Jose, CA and Las Vegas, NV (PRWEB) September 21, 2017
Mobile engagement company JOINGO today announced the addition of Dan Shaver as Director of Sales.
Mr. Shaver brings 15 years of land-based and online gaming experience in both operations and vendor roles. Prior to joining the team at JOINGO, Mr. Shaver held positions as a Sales Executive for Mark-It Smart, Inc. and a Program Manager for Sightline Payments. He has also held past positions in Player Development as a Casino Host at Isle of Capri Casino Hotel and an Executive Host at Ameristar Kansas City.
The addition of Mr. Shaver to the JOINGO team is another strong indicator of the forward momentum the company has been experiencing in 2017.
"We are very excited to bring Dan onboard during this exciting growth period," said Kirk Olson, VP of Sales for JOINGO. "His strong gaming background enhances our sales team's domain knowledge in gaming and will be instrumental to continuing our growth into 2018."
"I'm thrilled to be part of the JOINGO team," Mr. Shaver said. "The product offering is truly exceptional, and I can't wait to show new customers how JOINGO opens up an entirely new marketing channel while increasing revenue and decreasing costs; it really is a game-changing product."
Mr. Shaver will be responsible for JOINGO accounts in the Midwest and East regions of the United States.
About JOINGO®
JOINGO is a leading-edge mobile technology company based in San Jose, CA with offices in Las Vegas. JOINGO's patented technology targets players' smartphones and tablets using the latest in mobile applications, location-based marketing and more. JOINGO allows casino brands to reach mobile users with highly personalized and interactive mobile marketing campaigns that drive increased reach, loyalty, and revenue. For more, visit http://www.joingo.com.
Media Contact:
Danielle Parsons
Director of Partnership Development
JOINGO
888-400-5085
http://www.joingo.com