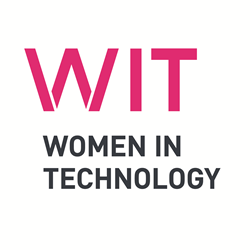 Atlanta, Georgia (PRWEB) September 25, 2017
Women In Technology's (WIT) Women of the Year Awards is a gathering of Georgia companies who are at the forefront of science, technology, engineering, art and math (STEAM) industries. The WIT Awards celebrate women executives for their accomplishments as leaders in business, innovative visionaries, and remarkable women who make a difference in the community.
This year, 109 women were honored by being nominated for WIT's Women of the Year Awards. Each of the twelve finalists holds a business or STEAM leadership role within a technology organization in Georgia, or they maintain STEAM leadership positions within a non-technology organization.
One winner from each category will be announced at the WIT Awards on Thursday, November 16, 2017 at the Georgia Aquarium. Here are this year's finalists in the four categories:
Large/enterprise business, representing companies with more than 2,500 employees:
Maureen Davis - State Farm
Krista Marlatt - Cox Automotive, Inc.
Connie Taylor - Manhattan Associates
Medium/mid-size business, representing companies with 251 to 2,500 employees and educational institutions:
Maryam Alavi, P.h.D. - Georgia Tech Scheller College of Business
Marva Bailer - Splunk
Sherry Farrugia - Georgia Institute of Technology
Small/emerging business, representing companies with 250 employees or less:
Laurie Baird - You.i TV
Denise Hines - Georgia Health Information Network & eHealth Services Group
Melissa Sinunu - Curriculum Advantage
Non-profit organization, representing public/private non-profits:
Jennifer Bonnett - Advanced Technology Development Center (ATDC)
Juree Hall - Atlanta-Fulton Public Library System
Connie Haynes - GeorgiaFIRST Robotics, Inc.
Top Atlanta companies gather each year at the WIT Woman of the Year Awards to celebrate women and girls in STEAM. Sponsorship opportunities and individual tickets are available for purchase. If you are interested in becoming a sponsor of the event, contact Pat Hurston at info(at)mywit.org or by phone at 470-823-3228 to secure a sponsorship.
About Women In Technology
Women in Technology (WIT) empowers and educates women and girls about opportunities in science, technology, engineering, the arts, and math (STEAM) by educating middle and high school girls, and young women in college, and by sharing the stories of successful professional women in STEAM. Our team of more than 250 volunteers delivers professional development and networking opportunities to our more than 2,500 professionals, and programs to more than 1,000 students. From the classroom to the boardroom, WIT is committed to bringing the best STEAM content and programming to women and girls in Georgia. http://www.mywit.org