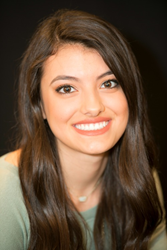 Dallas, Texas (PRWEB) September 24, 2017
Terry Costa, DFW fashion landmark is excited to announce their Teen Board Model Competition, held this Sunday, September 24th during their annual Terry Costa Teen Board Fashion Show. Themed "Old Hollywood" and showcasing the latest in prom dresses and homecoming dress trends!
Contestants from all over the DFW area will be judged by three Dallas Fashion Figures. Vance Scott - Colors Dress and Ashley & Justin Design Team Member, Lorren Bell - Jewelry Designer, and Ashley Beard, Mrs. Waco 2017.
After the show the model contestants' headshots will be displayed at Terry Costa's physical location and on Terry Costa's Facebook page for a popular vote. This score, along with judges' scores will determine this year's Model Competition winner.
One Lucky Winner will be presented with an exciting prize package including: A $1,000 Scholarship, a $500 Gift Certificate to Terry Costa, model on behalf of Terry Costa at Special Appearances.
Doors open at 7:00pm on Sunday, September 24th at Terry Costa's landmark location at the southwest corner of Preston and 635. The show begins at 7:30pm. For more information and to shop 24/7 visit Terry Costa's website at http://www.terrycosta.com.
To follow the show in-progress, follow Terry Costa's Instagram page @TerryCostaDallas.