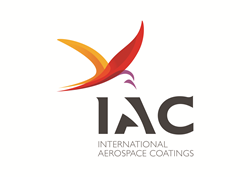 Shannon, Ireland (PRWEB) September 26, 2017
International Aerospace Coatings (IAC), the world's largest specialist aircraft painting company, today announced its expansion into Singapore Changi Airport, marking its first presence in Asia. In Q4 2016, IAC secured an agreement for a wide body hangar with a ceremony marking the occasion.
The hangar facility boasts 7,500 square meters (80,700 square feet), along with environmental controls and air handling units. IAC has been operational at the facility since January 2017 and is currently maximizing out slots for the remainder of the year. Since beginning operations, IAC has painted 21 wide body aircraft, including two (2) A380s, and 5 narrow body aircraft under the leadership of Robert Waddell, Key Account Director of Asia Pacific for IAC.
IAC CEO Niall Cunningham has been evaluating various expansion opportunities in Asia over the last year. "With our nearest locations in either Rome or California, our Asian customers must often take long-haul ferry flights to work with IAC. Even so, our inquiries from Asian operators have increased over the last several years, and it became apparent that Asia would be our next phase of business development," says Cunningham. "Singapore is an excellent extension of our facility portfolio as IAC can offer our international carrier customers scheduling flexibility as well as broaden our core customer base." It should be noted that IAC is in discussions regarding additional expansion plans in the region.
"IAC continues to assess the growing needs of our customer base, which include on-line locations to minimize ferrying costs, scheduling flexibility and updated facilities," Cunningham continued. "As our company matures, we take these considerations in mind as we develop new markets."
About International Aerospace Coatings (IAC)
International Aerospace Coatings, or IAC, comprised of three legacy companies Eirtech Aviation, Leading Edge Aviation Services and Associated Painters, has global headquarters in Shannon, Ireland with 11 state-of-the-art facilities throughout the US, Europe and now Singapore, including 8 wide body hangars. The company boasts the largest global footprint in the aircraft refinishing industry. IAC serves the commercial, military, VIP and OEM aviation markets and has worked on nearly every make and model aircraft in modern existence. Currently, IAC refinishes over 700 aircraft per year throughout its global network. For more information, visit our website at http://www.iac.aero.
# # #
Contact: Robert Waddell
Phone: + 65 81264821
Email: Robert.Waddell(at)iac(dot)aero