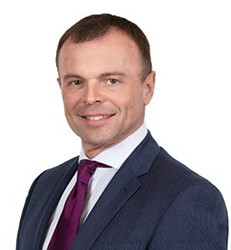 This amazing technology provides LASIK outcomes that are so predictable and so precise that the majority of patients that undergo LASIK using Contoura are better that 20/20
Brooklyn, New York (PRWEB) September 25, 2017
Leonard Bley, MD with NY LASIK Laser & Microsurgery Institute is excited to announce the next generation for LASIK in Manhattan with Contoura Vision, the latest WaveLight® topographic-guided laser system from Alcon. Contoura is one of the most technologically advanced laser systems available in the United States to correct nearsightedness and nearsightedness with astigmatism. This state-of- the-art laser system was recently approved by the US Food and Drug Administration (FDA) for use in the United States.
In FDA studies, Contoura technology produced the best results compared to previous FDA studies for myopia (nearsightedness) and myopic astigmatism (nearsightedness with astigmatism). In US-based clinical trials conducted by Alcon based in Fort Worth, Texas, a global leader in eye care and a division of Novartis, the results showed 12 months after surgery 92.6% of eyes that received topography-guided LASIK treatment achieved 20/20 vision or better, 64.8% experienced 20/16 vision or better, and 34.4% could see 20/12.5 or better. The study also showed a reduction in side effects that were sometimes associated with LASIK, including light sensitivity, difficulty driving at night, and glare.
Contoura Vision is performed using Alcon's WaveLight EX500 excimer Laser Systems, combined with the WaveLight Topolyzer Vario Diagnostic Device. This laser is capable of capturing extremely detailed maps of the cornea, using 22,000 data points. This information is used to analyze aberrations and corneal abnormalities, allowing LASIK surgeons to perform a more personalized laser procedure, based on the unique corneal topography of the patient's individual eye.
Leonard Bley, MD, the founder of NY LASIK Laser & Microsurgery Institute and Medical Director stated, "This amazing technology provides LASIK outcomes that are so predictable and so precise that the majority of patients that undergo LASIK using Contoura are better that 20/20."
For more information about the WaveLight® Contoura Topographic-guided laser system at NY LASIK Laser & Microsurgery Institute can visit http://www.NYLASIK.com or call their LASIK Hotline at (347) 470-1988.
About NY LASIK Laser & Microsurgery Institute
NY LASIK Center is a division of Laser and Microsurgery Institute, has offices conveniently located in Manhattan, Brooklyn, and Queens. Leonard Bley MD, the founder of Laser and Microsurgery Institute and NY LASIK Center, is internationally recognized as a leader in the fields of cataract and refractive surgery. He is one of a very select group of surgeons offering LASIK vision correction as well as LASIK alternatives such as Intra-ocular contact lens implantation and clear-lens extraction. Dr. Bley is one of the pioneers of LASIK laser vision correction: he has been involved in refractive surgical field studies since 1989, prior to LASIK's formal approval by the FDA.