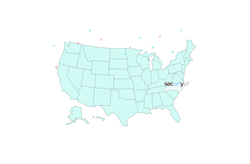 San Jose, California (PRWEB) September 22, 2017
As more districts invest in at-school/take-home devices, web filters have provided a level of necessary safety and security for students, and peace of mind for administrators and parents.
While the entire state has contracted to provide its schools with free web filtering, North Carolina districts such as Caldwell and Stanly recognize the value of securing a filter designed specifically for K-12. To provide the safest online experience, Caldwell and Stanly have joined forces with Securly.
Using Securly, the Caldwell and Stanly districts are providing its combined 20K students a safer and more age-appropriate Internet. One way Securly filters is through its use of artificial intelligence (AI) that learns natural language, including slang. This allows for improved filtering, but it also provides schools with an added level of security in the form of bullying and self-harm ideation detection.
In addition to the advanced filtering, Caldwell and Stanly counties are able to provide security across multiple platforms (Chromebooks, PC's, Macs) and even provide parental controls for at-home use. The latter allows schools and parents a unique partnership to determine the best experience for students.
Like more and more counties across the US, Caldwell and Stanly have recognized the value of investing in the protection of their devices and their students. These two counties benefit from local support staff in Securly's Charlotte office.
Securly is a venture-backed, Silicon Valley startup whose cloud-based solutions is present in thousands of schools across the US, Europe, and the Asia Pacific region.