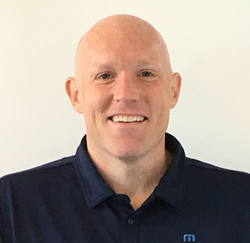 Herndon, VA (PRWEB) September 26, 2017
All Traffic Solutions, the leader in cloud-based traffic management solutions for law enforcement, transportation and smart cities, presents a free on-demand webinar for parking and facilities professionals titled How Technology, Data and IoT are Redefining Parking Facilities Management. Host John Fagan, parking industry expert and Director of Parking and Transportation for All Traffic Solutions shares how cloud-based parking solutions can successfully address parking management challenges related to parking availability, wayfinding, parker notifications and traffic safety for parkers and pedestrians.
Topics include:

How to employ the latest in parking technology at any organization or municipality
How to implement a parking counting system with over 98% accuracy, without cutting into cement, asphalt or gravel lots
How technology and data analytics fit together and how to utilize them to achieve greater efficiencies, improve parker satisfaction and increase safety in and around parking facilities
Proven tactics and strategies organizations can implement immediately to achieve better parking outcomes, now and in the future
To view this informative presentation, visit the All Traffic Solutions website.
To learn more about TraffiCloudTM, All Traffic Solutions' cloud-based ecosystem that allows users to remotely manage traffic and parking devices as well as data from anywhere, go to http://www.alltrafficsolutions.com/solutions/trafficloud.
##
About All Traffic Solutions
Located outside Washington D.C. in Herndon, Virginia, All Traffic Solutions is consistently recognized as a leading innovator in the traffic safety industry for radar speed and variable message displays, imaging products and intelligent transportation systems, delivering groundbreaking levels of service and product capability. By integrating cloud technology into all of its products, All Traffic Solutions allows customers to manage all their equipment and data remotely through a browser, resulting in better traffic safety outcomes and initiatives related to vehicle-to-infrastructure solutions and smart cities. For more information, visit http://www.AllTrafficSolutions.com.