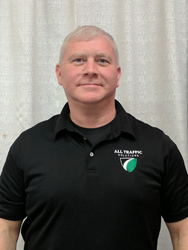 Herndon, VA (PRWEB) September 27, 2017
All Traffic Solutions, the leader in cloud-based traffic management solutions for law enforcement, transportation and smart cities, presents a free on-demand webinar for law enforcement and municipalities titled Increasing School-Year Road Safety: Proven Strategies You Can Use Now. Host and former police officer Cam Reed shares how law enforcement and municipalities can improve road safety for everyone year round.
During the school year, law enforcement and municipalities have to deal with more road congestion, increased traffic safety challenges and additional demands on officers' time. The All Traffic Solutions webinar includes strategies that law enforcement and municipalities can implement now to keep students, pedestrians and drivers safe without deploying additional resources, as well as how to utilize traffic data and analytics to identify potential trouble spots, prioritize enforcement locations, clear complaints faster and track results.
Topics include how to:

Calm traffic and maximize resources in high speeding areas, school zones and at events
Increase road safety for students and pedestrians during peak traffic hours
Leverage traffic data to identify trouble spots, prioritize resources and track results of traffic safety initiatives
To view this informative presentation, visit the All Traffic Solutions website.
To learn more about TraffiCloudTM, All Traffic Solutions' cloud-based ecosystem that allows users to remotely manage traffic devices as well as data and analytics from anywhere, go to http://www.alltrafficsolutions.com/solutions/trafficloud.
About All Traffic Solutions
Located outside Washington D.C. in Herndon, Virginia, All Traffic Solutions is consistently recognized as a leading innovator in the traffic safety industry for radar speed and variable message displays, imaging products and intelligent transportation systems, delivering groundbreaking levels of service and product capability. By integrating cloud technology into all of its products, All Traffic Solutions allows customers to manage all their equipment and data remotely through a browser, resulting in better traffic safety outcomes and initiatives related to vehicle-to-infrastructure solutions and smart cities. For more information, visit http://www.AllTrafficSolutions.com.