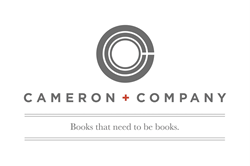 "We are delighted that Cameron + Company has taken over the San Francisco Cuisine Restaurant & Winery Guide. They have a great reputation for publishing quality books and we believe the restaurants and wineries will be in good hands. We wish them great success!" —John Ormond, past publisher
Petaluma, California (PRWEB) September 28, 2017
Cameron + Company, publisher of quality books with a focus on photography, art, food & wine, children's, and publications of regional interest, is thrilled to announce its acquirement of San Francisco Cuisine Magazine, the premier culinary guide to the Bay Area. Their role as publisher is effective immediately with the publication of the 16th volume.
San Francisco Cuisine is currently distributed in over 4,600 hotel rooms throughout the Bay Area, as well as at local farmers markets, the Ferry Plaza, Oxbow Market, and other food & wine related venues and events. A selection of the restaurants and wineries in the most recent issue include Boulevard, The French Laundry, Angele, Twenty Five Lusk, Farallon, Sierra Mar, Le Papillon, Bouchon, J. Lohr, Joullian, Ridge, and Sonoma-Cutrer to name just a few. 
"We are delighted that Cameron + Company has taken over the San Francisco Cuisine Restaurant & Winery Guide. They have a great reputation for publishing quality books and we believe the restaurants and wineries will be in good hands and they will be able to put their special touch on SFC. We wish them great success!" says past publisher, John Ormond, who shares the new publisher's excitement.
Cameron + Company has been publishing "books that need to be books" since 1964, when the company's founder, San Francisco's own Robert Cameron, published a little book called The Drinking Man's Diet. First endorsed by Herb Caen at the San Francisco Chronicle, this book went on to sell 2.4 million copies in 13 languages, and launched the publishing company that the family continues to run 53 years later.
As a book publisher, Cameron + Company prides themselves on high quality design and production value in this digital era, along with strong editorial integrity. In the last several years, a number of their books have won multiple production and design awards due to their stellar team of designers. C + C is very much looking forward to carrying on the tradition and legacy that San Francisco Cuisine has built over the past 18+ years, while at the same time bringing a fresh look and feel to the publication, both in print and online, to speak to the current trends and interests of the San Francisco culinary culture.
"Being based in the Bay Area affords us intimate access to and awareness of the local cuisine," Cameron publisher Chris Gruener says. "We are very eager to build on these existing relationships with local restaurants and wineries and also establish many new friendships and partnerships. We look forward to launching the new and improved magazine with the 16th volume, which will come out in Spring 2018, and hope that others will be a part of this next season of the magazine with us."
ABOUT SAN FRANCISCO CUISINE: The premier culinary guide to the Bay Area, features San Francisco and the surrounding area's finest restaurants and wineries. The magazine is committed to helping Chefs/Owners and Restaurateurs thrive in a competitive environment and is featured in over 4,600 greater Bay Area hotel rooms and winery tasting rooms.
ABOUT CAMERON + COMPANY: Founded in San Francisco in 1964 by aerial photographer Robert Cameron, Cameron + Company is a boutique publishing house, creating and distributing books that need to be books, with a focus on photography, art, food + wine, children's, and publications of regional interest. Visit us at http://www.cameronbooks.com