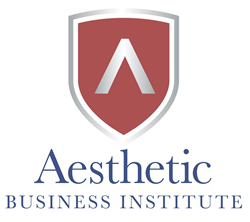 Branford, CT (PRWEB) September 28, 2017
The ABI medical advisory board will be comprised of Bruce Katz, MD, dermatologist at Juva Skin and Laser Center, New York, NY; Jared Mallailieu, DO, cosmetic surgeon at the Laser Center of Maryland, Severna Park, MD; Paula Young, BS, RN, director of public relations at Young Medical Spa, Landsdale, PA; Terrence Keaney, MD, dermatologist at Skin DC, Arlington, VA; and Sarah Mess, MD, plastic surgeon at Sarah Mess MD, Columbia, MD.
The business advisory board at ABI includes Francis Acunzo, CEO of Acara Partners and Chairman of the Aesthetic Business Institute, Branford, CT; Rob Trow, owner/CEO of Environ Skin Care–DermaConcepts, Delray Beach, FL; Jeff Routledge, president and CEO of MedResults Network, Avon, CT; Guy Kezirian, MD, Executive Director of the Opthomology Alliance, Scottsdale, AZ; Judy Alexander, Practice Owner, Skin Care Institute, Tulsa, OK; and Kristi Langemo, Practice Manager, Edina, MN.
"We could not be more excited to have these outstanding medical professionals and business leaders as part of the initial advisory boards at ABI," commented Acunzo, who along with his wife and business partner, Colleen, founded the medical spa movement in the United States. "They bring decades of wisdom and experience in the aesthetic medical world, and each one of them are highly respected leaders in this field."
ABI joins Reach Beyond Marketing, a digital communications and marketing agency, as part of the Acara Partners family of businesses. Under the leadership of Francis and Colleen Acunzo, this entrepreneurial husband-and-wife team applied their years of experience when they co-founded Acara Partners in 2003. Their dedication has established Acara Partners as the industry's quintessential, comprehensive business advisory, marketing, advertising and digital agency.
The Aesthetic Business Institute formed in the spring of 2017 and will officially launch in the fall of 2017 with an educational platform designed to provide "industry intelligence to the aesthetic medical industry." Membership in ABI will provide online education, published research, master classes, trends reports, and events for physicians, practice managers, practice owners, providers, and aesthetic industry executive. "The aesthetic medical field is blossoming in so many ways, and ABI will help to establish benchmark standards, best practices for conducting business, and provide insights to help practices to improve and grow," Acunzo added.
ABI Medical Advisory Board Brief Bios
Dr. Bruce Katz is a clinical professor of dermatology at the Icahn School of Medicine at Mt. Sinai, Director of the cosmetic surgery & laser clinic at Mount Sinai Hospital, and Director of the Juva Skin & Laser Center in New York. He is a leading innovator of advanced laser technology, and has been named multiple times as one of the top physicians in New York by New York Magazine.
Dr. Terrence Keaney is a dermatologist at Skin DC in Arlington, VA, and is Assistant Clinical Faculty of Dermatology at George Washington (GW) University and Howard University. He has spearheaded numerous studies in skincare, cosmetic injectables, and the latest laser technology, and currently is focusing his research on how gender impacts aesthetic and dermatologic treatment.
Dr. Jared Mallalieu is a board certified general surgeon specializing in cosmetic surgery. After completing a five-year surgical residency at St. Agnes Hospital in Baltimore, MD, he moved to California and was a fellow with the Beverly Hills Cosmetic Surgical Group. Since graduating from his fellowship, Dr. Mallalieu has continued to hone his surgical and laser skills, specializing in laser assisted liposuction and body sculpting. He is also a Sciton Luminary and leads training sessions for this renowned laser company.
Dr. Sarah Mess is a board certified plastic surgeon, and a member of the American Society of Plastic Surgeons and the American Society of Aesthetic Plastic Surgery. A graduate of Georgetown University Hospital, the University of Maryland Medical School and the University of Pennsylvania, she is affiliated with the Howard County General Hospital in Columbia, Northwest Hospital in Randallstown, Johns Hopkins Hospital in Baltimore, and Montgomery General Hospital in Olney. She is also a part-time instructor at Johns Hopkins and was named Plastic Surgery Section Chief at Howard County General in 2014.
Paula Young, BS, RN, is a registered nurse, certified laser operator/aesthetics, and the director of public relations and marketing for Young Medical Spa in Landsdale and Center Valley, PA. She is part of the faculty with The Aesthetic Show in Las Vegas, NV, a multidisciplinary medical education conference focused on the rapidly expanding field of aesthetic medicine. Paula received an international award of "Aesthetic Nurse of The Year" in the 2016 The Aesthetic Awards at The Aesthetic Show, and a "Top 10 Nurses" Award from the 2016 Aesthetic Everything Award.
ABI Business Advisory Board Brief Bios
Francis Acunzo is the CEO of Acara Partners and Reach Beyond Marketing, and serves as the chairman of the Aesthetic Business Institute. He and his wife and business partner, Colleen, are recognized as the founders of the medical spa movement in the US. Fran is a 30-year veteran in entrepreneurial ventures in the spa, retail, corporate healthcare, hospitality, beauty, wellness, and fitness industries.
Judy Alexander has been the owner and executive director at Skin Care Institute (SCI) Medical and Wellness Spa in Tulsa, OK, since 1999, partnering with her husband, Dr. Jeff Alexander. SCI was the first medical spa to open in Oklahoma, and is also the leading provider of CoolScupting in both Oklahoma and Arkansas.
Jeff Routledge is the president and CEO of MedResults Network, based in Huntington, CA, the largest buying network in the aesthetic medical industry serving over 3,000 practices and med spas. He has over 25 years of experience in strategic planning, business development, regional and national operations, market analysis, marketing, and product/service development.
Rob Trow has owned Environ Skin Care–DermaConcepts for over 25 years, the exclusive distributor of Environ's state of the art products in the United States. Trow has published over 100 articles focusing on the science of skin care and the business of operating a skin care practice. In addition, he is a regular speaker at national and international meetings, focusing on emerging topics in the industry.
For more information on Aesthetic Business Institute, please visit: http://www.aestheticbusinessinstitute.org.