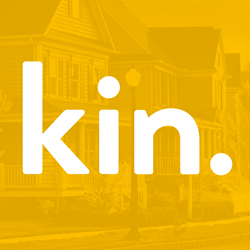 "It cuts out 15-20% of commissions typically paid to an insurance agent, saving the customer money."
(PRWEB) September 27, 2017
Kin Insurance, a Miami and Chicago-based home insurance company, announced the launch of its new AI-based home insurance recommendation platform on Monday. This technology replaces traditional insurance agents by providing better insurance advice, faster and cheaper.
This new technology makes better recommendations by combining artificial intelligence with an exhaustive data set about the home and the customer, including more than 5,000 variables. "Our platform is great at gathering all the information about a home and customer, which we have always used in our underwriting. Now, we can take that data and make expert recommendations to the customer based on those variables, as well as neighborhood context and the shifting risks facing homeowners" said Lucas Ward, CTO of Kin Insurance.
Since the recommendations are being made by AI, the customer saves time and money. "Getting recommendations from an insurance agent often takes several days of back and forth, including filling out forms, answering questions on the phone, emails, and even in-person visits. Our AI provides better advice immediately, any time of the day," said Sean Harper, CEO of Kin Insurance. "As a bonus, it cuts out the 15-20% of commissions typically paid to an insurance agent, saving the customer money."
The AI frequently uncovers risks about a home that neither a homeowner nor insurance agent would know, and makes sure the homeowner is informed and properly covered. "Our world is getting increasingly risky, and insurance agents can't keep up. For example, look what happened with Hurricane Harvey, where millions of people had flood damage and were not covered by flood policies," Harper said. "The AI learns and responds to the changing world and make sure that our clients are appropriately covered."
The platform will also protect homeowners as their policies age. "Two-thirds of homes are underinsured. A policy may have been good enough when initially purchased, but the situation changed, resulting in the homeowner having to pay out of pocket when the home is damaged," said Lucas Ward, CTO of Kin.
The new platform is the latest step in Kin's effort to improve accuracy and lower costs of home insurance policies.
ABOUT KIN.
Kin. (http://www.kin.com), uses data and technology to streamline homeowners insurance, saving homeowners time and money. Kin is based in Chicago and Miami.