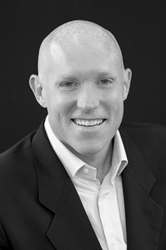 Herndon, VA (PRWEB) September 29, 2017
All Traffic Solutions, the innovation leader in cloud-based traffic management solutions for law enforcement, intelligent transportation and communities announced today that they will host a free live webinar event on Wednesday, October 11, 2017 at 2 pm ET as part of the ATS Insights in Smart Parking webinar series. Titled Balancing Parking Demand & Availability to Optimize Usage and Revenue, the webinar is geared to parking and facilities professionals who are grappling with how to meet the ever-growing demand for safe, efficient parking and at the same time maximize revenue at their facilities.
The event will be hosted by John Fagan, parking expert and director of parking and transportation for All Traffic Solutions.
Attendees will learn how to:

Gain efficiencies by managing transportation and parking needs together
Optimize revenue from parking permits, pay-to-park spaces and event parking
Use the most up-to-date parking availability and wayfinding technology to get parkers to the right spot fast
Leverage data and analytics for reporting, tracking and planning
Ensure parkers and pedestrians are safe in and around high-density parking areas
"Parking and facilities professionals tell us that their biggest challenge is understanding parking availability in real-time across multiple facilities, outside lots and on-street parking," said Jim Weaver, All Traffic Solutions President and CEO. "Attendees of our webinar will learn how to combine the latest technologies and real-time parking availability data to maximize revenue and efficiencies, and increase safety across their facilities now and for the future."
Register for the webinar here.
For more on All Traffic Solutions' cloud-based traffic devices for traffic calming, traffic safety, parking availability and vehicle count and classification visit http://www.alltrafficsolutions.com/products.
Learn about All Traffic Solutions' connected intelligent transportation solutions at http://www.alltrafficsolutions.com/our-solutions.
Read our white paper Smarter Cities: Five Ways to See Results in 2017.
To learn about TraffiCloudTM, All Traffic Solutions' cloud-based ecosystem that allows users to remotely manage traffic and parking devices and data from anywhere, go to http://www.alltrafficsolutions.com/solutions/trafficloud.
Request a personal demo of TraffiCloud here.
About All Traffic Solutions
Located outside Washington D.C. in Herndon, Virginia, All Traffic Solutions is consistently recognized as a leading innovator in the traffic safety industry for radar speed and variable message displays, imaging products and intelligent transportation systems, delivering groundbreaking levels of service and product capability. By integrating Cloud technology into all of its products, All Traffic Solutions allows customers to manage all their equipment and data remotely through a browser, resulting in better traffic safety outcomes and more effective initiatives related to vehicle-to-infrastructure (V2I) solutions and smart cities. For more information, visit http://www.AllTrafficSolutions.com.