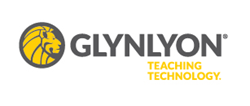 CHANDLER, Arizona (PRWEB) September 27, 2017
Today Glynlyon, Inc., a leader in teaching technology for schools and businesses, announced the retirement of CEO Beth Te Grotenhuis and the election of Matthew Given as the next CEO. Given currently serves as executive vice president.
For more than 31 years, Te Grotenhuis has been a devoted leader of Glynlyon's Odysseyware and Alpha Omega Publications (AOP) businesses and played an instrumental role in building the company into the ed tech innovator it is today. She served in almost every department in the company, concluding her tenure as president and CEO for the last three years. Among Te Grotenhuis' numerous accomplishments is leading growth and innovation for Odysseyware, a pioneer in the virtual instruction sector, and AOP, the leading provider of technology-based homeschool solutions, to become among the most successful businesses in their sectors.
"Beth has been a fantastic business leader and partner for the board of directors. We wish her the very best as she enters the next phase of her life. She will always be part of the Glynlyon family," said Jeff Wahl, chairman, Glynlyon Board of Directors. "While we are saddened at Beth's departure, one of her key accomplishments was building a strong team to lead the company going forward."
Given will become Glynlyon's president and CEO upon Te Grotenhuis' retirement in October. In addition to serving on the board of directors, Given spent the last six months focused on growing and improving the Odysseyware business by bringing process and industry expertise to an already successful team poised for growth. In his new role, Given will turn his attention to the entire Glynlyon organization.
Wahl said, "We are excited to have Matthew lead our Glynlyon business into a promising future. His 20 years of experience and dedication to his student and school district customers are extremely valuable as we continue to position Glynlyon as the industry leader in educational technology."
Given spent his 20-year career in the for-profit education sector in a variety of leadership roles, including the last seven years in C-level positions focused on business development, marketing and government relations. He began his education career as a teacher in Kaplan's test preparation division and quickly transitioned into management, taking general manager roles for Kaplan's retail operation in Georgia and then for the east coast at Kaplan K12 Learning Services. His subsequent executive experience focused on development, marketing and government relations at large education companies including Kapan Virtual Education, Edison Learning and Catapult Learning. Given has been recognized for his educational policy expertise including successfully influencing legislation in multiple states and testifying on the authorization of The Every Student Succeeds Act (ESSA) in front of a full committee hearing at the U.S. House of Representatives, Education and the Workforce Committee. He has frequent press and public speaking engagements and has lectured on educational policy at Tufts University. Given graduated from the University of Georgia with a degree in psychology.
Commenting on his new role, Given said, "I am thrilled to have the opportunity to work with the most dedicated and creative team of educators, technologists and business people in the ed tech industry. I am convinced that Glynlyon is in the position to embark on a journey of dramatic growth and success."
ABOUT GLYNLYON
Glynlyon, Inc., is on the cutting edge of innovation for education technology – empowering students, school districts and families use of technology to learn, teach and share at home, school and in life. First to market with solutions that address the challenges faced by its customers, Glynlyon offers self-paced, student-centered curriculum that enhances the capacity for districts to blend learning and empowers teachers to create lessons from a standards-aligned curriculum. Glynlyon offers industry-leading support to its customers through custom implementation and training plans and direct instructional support for parents and students. Glynlyon's family of brands includes Odysseyware and Alpha Omega Publications and serves the consumer and institutional marketplace. Its focus is designing education technology solutions that engage learners, optimize teaching and learning and empower students to achieve their goals.