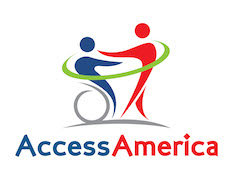 "A study such as this one will prove to be invaluable to the community of disabled Americans seeking rental housing."
DALLAS, Texas (PRWEB) October 10, 2017
AccessAmerica, a non-profit organization dedicated to promoting the quality of life for Americans with disabilities, is conducting a Fair Housing and Accessibility Research Study and is seeking volunteers to complete an online survey. Eligible participants will receive $50 for completing the survey.
To be eligible for participation in the study, candidates must have a physical disability and currently reside in an apartment. AccessAmerica invites all members of the disability community living in all 50 United States to participate.
Those who take part in the study will share their accessibility experiences via an online survey, and could possibly be contacted by a designated research administrator who may ask follow-up questions.
"This study will help us make tremendous strides toward obtaining equal access to rental housing for disabled Americans," AccessAmerica Executive Director, Brian Clark said. "By researching their experience in encountering barriers in housing, we are able to target areas for improvement and enforcement. A study such as this one will prove to be invaluable to the community of disabled Americans seeking rental housing."
About the Fair Housing and Accessibility Research Study:

Earn a check for $50
Participants welcome in all 50 United States
All physical abilities welcome
Requirements to participate

Must be willing to share your experiences with accessibility
Must be willing to share post-survey feedback with a program administrator
Must have access to a computer or smartphone device
Candidates who are interested in participating must complete online survey.
START SURVEY: http://bit.ly/AccessAmericaSurvey
About AccessAmerica
AccessAmerica is a non-profit organization based in Dallas, Texas, that promotes quality of life,
accessibility, and equal access to all Americans with disabilities. Unfortunately, barriers still exist for many with disabilities, creating unjust barriers and hardship that prevent them from fully enjoying their rights as Americans.