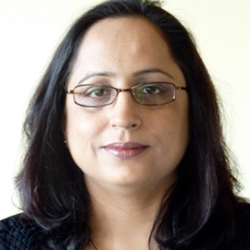 YORBA LINDA, CA (PRWEB) October 02, 2017
Since 1993, Gibco B-27 Supplement and Neurobasal Medium has been the trusted standard for a variety of neuronal culture applications, with citations in more than 11,000 publications. However, as the desire for more reliable and biologically relevant models has increased, so too has the necessity for a media system that can maintain and mature functional neurons over long periods of time in culture.
To meet this need, Thermo Fisher Scientific has developed the new Gibco B-27 Plus Neuronal Culture System comprising a neuronal basal medium and serum-free supplement that provides significant improvements for long term viability and functionality of primary and PSC-derived neurons in vitro.
Through this educational webinar, made possible by the team at Thermo Fisher Scientific, participants will learn from case studies about these supplements and how they offer a superior solution to the current standards used for culturing primary neurons, and maturing and maintaining hPSC-derived neurons.
The speaker for this event will be Dr. Navjot Kaur, a senior staff scientist at Thermo Fisher Scientific.
Kaur earned a doctorate degree in protein biochemistry from Guru Nanak Dev University in India. At Thermo Fisher, she is part of a team focusing on research, development and commercialization of next generation tools and reagents for Neurobiology, stem cell culture and differentiation. She has served as an R&D lead for the launch of over 8 new products in the market spanning the research areas of Neurobiology, cryopreservation, and stem cell differentiation.
LabRoots will host the webinar October 11, 2017, beginning at 8:30 a.m. PDT, 10:30 a.m. CDT. To learn more about this event and to register for free, click here.
About Thermo Fisher Scientific
Thermo Fisher Scientific Inc. is the world leader in serving science, with revenues of more than $20 billion and approximately 65,000 employees globally. Our mission is to enable our customers to make the world healthier, cleaner and safer. We help our customers accelerate life sciences research, solve complex analytical challenges, improve patient diagnostics, deliver medicines to market and increase laboratory productivity. Through our premier brands – Thermo Scientific, Applied Biosystems, Invitrogen, Fisher Scientific and Unity Lab Services – we offer an unmatched combination of innovative technologies, purchasing convenience and comprehensive services. For more information, please visit http://www.thermofisher.com.
About LabRoots
LabRoots is the leading scientific social networking website, which provides daily scientific trending news and science-themed apparel, as well as produces educational virtual events and webinars, on the latest discoveries and advancements in science. Contributing to the advancement of science through content sharing capabilities, LabRoots is a powerful advocate in amplifying global networks and communities. Founded in 2008, LabRoots emphasizes digital innovation in scientific collaboration and learning, and is a primary source for current scientific news, webinars, virtual conferences, and more. LabRoots has grown into the world's largest series of virtual events within the Life Sciences and Clinical Diagnostics community.