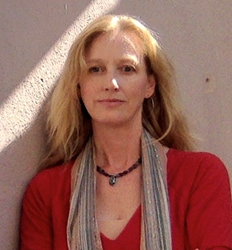 Ms. Garvey will be working with candidates and law firms across the country to help ensure that diverse legal talent is accessed, cultivated, and celebrated.
(PRWEB) October 03, 2017
BCG Attorney Search is proud to introduce former BigLaw attorney and civil rights lawyer Sarah L. Garvey as its new Diversity Director. As a recruiting firm that strives to be at the forefront of legal recruiting best practices, BCG created the position to participate more fully in the legal profession's diversity and inclusion movement. Ms. Garvey will be working with candidates and law firms across the country to help ensure that diverse legal talent is accessed, cultivated, and celebrated. Her responsibilities will include:

Working with female, African-American, Hispanic, LGBT, disabled and other diverse candidates to help them find and obtain law firm jobs;
Providing support and mentorship to candidates after they have been placed to help ensure their continued success in the profession;
Serving as a liaison with law firms, professional organizations, committees, corporations, law schools, and scholars to identify best practices for hiring, retaining, and cultivating diverse legal talent;
Writing articles and blogs that focus on issues, solutions, trends, and best practices within the legal profession's diversity and inclusion movement;
Representing BCG at conferences and other events that focus on diversity and inclusion within the legal profession; and
Being a force of positive change that helps move the legal profession in a more creative, textured, accommodating, and self-aware direction.
Throughout her life, Ms. Garvey has worked alongside—and provided support, mentorship, and guidance to—people of all kinds and from all backgrounds. She has a natural ability to draw out the unique qualities of each individual, discern where they fit in the bigger picture, and advocate for their success. She welcomes the opportunity to apply these gifts in the legal recruiting context, and to make a positive contribution towards making the legal profession more diverse and inclusive.
BCG's new Diversity Director graduated summa cum laude and Phi Beta Kappa from a women's college—Barnard College, Columbia University—and cum laude from Harvard Law School, where she worked on an economic and racial justice community organizing campaign as well as on prisoner's rights litigation. She also traveled to Nairobi, Kenya to study human rights and humanitarian law and earned an International Diploma in Humanitarian Assistance from the Center for International Humanitarian Cooperation in cooperation with the United Nations System Staff College and Fordham University.
She is an attorney admitted to the bars of New York and California and has worked in major law firms on the East and West Coasts. At Milbank, Tweed in New York, she worked on bank regulatory matters, syndicated credit agreements, and derivatives transactions. She also helped represent the newly-formed Loan Syndications & Trading Association. At Morrison & Foerster in San Francisco, she worked on complex financing transactions and presented an internal seminar on security agreements and loan covenants. Currently, she is a partner in a small civil rights law firm that litigates Section 1983 cases in federal and state courts throughout California.
In addition to her legal work, Ms. Garvey is an accomplished journalist and award-winning documentary filmmaker. She was a staff writer for California's largest legal newspaper, the Los Angeles Daily Journal, where she profiled Los Angeles-area judges and top women litigators. She also has made documentary films on a number of topics, including the wrongfully convicted and the high school mock trial program sponsored by the Constitutional Rights Foundation.
She has worked "behind the scenes" at BCG Attorney Search for several years, writing and editing articles on diversity and legal job searches and helping train BCG's India-based website research and development staff on law firm practice area categories. Now she looks forward to her new role as Diversity Director. She hopes to assist law firms in achieving even their most ambitious diversity and inclusion goals, while at the same time helping diverse candidates throughout the country locate, secure, and thrive in their perfect jobs within the legal sphere.
About BCG Attorney Search:
BCG Attorney Search is a premier recruiting firm for experienced attorneys in the United States. Since the year 2000, BCG Attorney Search has placed thousands of attorneys with employers who were the best fit for individual candidates, and helped law firms and companies with their recruitment efforts. BCG Attorney Search has offices in the following 15 cities across the United States: Atlanta; Boston; Century City; Chicago; Houston; Irvine; Las Vegas; Los Angeles; Malibu; Miami; New York; Palo Alto; San Francisco; Seattle; and Washington, DC. For more information about BCG Attorney Search, visit their website at http://www.bcgsearch.com.