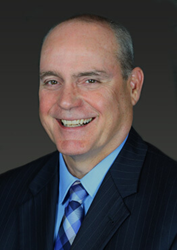 (PRWEB) October 02, 2017
Equus Holdings, a private holding company with a portfolio of technology companies, announces the appointment of Rick Green as company President. Mr. Green is a transformative senior executive with more than 35 years of experience leading companies and conducting successful financial transactions. He has a successful record of developing, reorganizing, and reenergizing teams by building employee and customer focused cultures. Mr. Green will report to Andy Juang, CEO of Equus Holdings.
Mr. Green has successfully led several companies and co-founded a private equity firm. He has deep expertise in growing companies through leadership development and process improvement, and has participated in over 30 M&A transactions. Prior to joining Equus Holdings, Mr. Green held positions with several companies including McKinsey & Company, Emerson Electric, Nationwide Electric, and most recently Range Systems.
Equus Holdings is an ESOP company that acquires, invests in, and builds meaningful businesses, working closely with management to ensure successful long-term outlooks. Equus Holdings makes a select number of investments each year to guarantee it can provide the necessary support for each addition to its portfolio. As an ESOP company, employee-shareholders take an entrepreneurial approach to the shared benefits of growing returns.
"I am extremely excited to join Equus Holdings, and work with all our team members to build businesses that provide value to our global customers," said Mr. Green. "I hope to use my diversified background, leadership skills, and strategic planning experience to move Equus Holdings forward to greater growth and portfolio expansion."
Find out more about the Equus Holdings investment strategy at http://www.eqh.com.
About Equus Holdings
Equus Holdings Equus operates as a private holding company to acquire, invest in and build meaningful businesses in partnership with management over an indefinite time horizon. We understand that achieving sustainable growth takes time, careful planning and methodical execution and thus often requires a long-term perspective. Additional information is available at http://www.eqh.com.