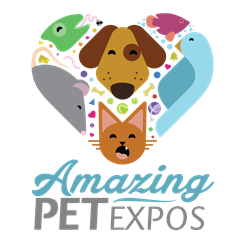 Investing in a reputable pet insurance plan is an excellent way to support your best pet pal in a lifelong bond
St. Louis, MO (PRWEB) October 01, 2017
Amazing Pet Expos, producers of over 170 consecutive pet expos since 2009, have featured a variety of reputable Pet Insurance Companies through their nationwide Pet Expos. Pet Insurance Plans are one of the leading trends in the pet industry and an excellent way to save money on pet care and ensure your pet is covered. However, as in many other industries, there are always those looking to scam potential new clients.
"Pet insurance plans are extremely beneficial to any pet guardian or potential pet guardian," says Sheila Rilenge, CEO of Amazing Pet Expos, "Not only do these plans help provide security in case something happens to your forever friend, but they also help provide any pet companion with peace of mind that their pet is covered."
There are several benefits to purchasing a pet insurance plan including but not limited to choosing your pets veterinary provider, saving money on pet care, budgeting for pet care needs, establishing a pet savings plan, and ensuring your pets health for years to come.
"Investing in a reputable pet insurance plan is an excellent way to support your best pet pal in a lifelong bond, says Rilenge. As pet guardians, we are tasked with providing support, love and care for our four legged friends and that can be quite costly." Rilenge warns consumers to avoid pet insurance scams and fraud by doing their research before investing and to also research the types of coverage they might need.
While there are several options for coverage, knowing what will be best for you is key to avoid being scammed into over paying. The following are common types of coverage:
Accident-only Insurance is the cheapest option but it can have restrictions. This type of insurance only covers injuries to your pet. It generally will not cover the costs of any illness.
Annual Cover Insurance provides coverage for costs such as vets' fees for accidents and illnesses. The insurer will only pay for a maximum of 12 months. One catch to look for is after those 12 months the condition is counted as "pre-existing" and will not be covered if you renew the policy. This type of coverage also often has a maximum payout. This means that if the cost limit is reached for the 12 month period you will have to cover the complete cost for the rest of the treatment.
Individual Condition Cover provides coverage that stops at a maximum limit set by the insurer. If you do not breech this maximum coverage within a 12 month time frame, the coverage will continue with renewal until you reach the limit. Make sure to take note on whether or not the insurer will charge an excess fee for each separate condition. Also note if they will charge the excess fee each year.
Lifetime Cover is the most comprehensive type offered. It is also the most expensive. This type should provide the most continuous coverage. Its annual limits are reset each year. Please note that this is still an annual plan that you must renew each year. Also note that a provider can increase your cost of coverage if you have multiple claims in a year. They also reserve the right to change any terms and conditions on this plan.
Make certain to carefully research the wide range of providers and plans out there before making a final decision. It is also a great idea to contact a few providers for quotes to ensure you are not being overcharged. The information from this article should serve as a starting point to finding the best coverage for you and your pet.
Amazing Pet Expos is a leading event production company that currently produces more than 30 large-scale pet expos across the United States. All well-behaved pets are welcome, as long as they're on a fixed lead (or in a carrier) and have proof of age-appropriate rabies vaccines. For more information, call 800-977-3609, email expo(at)amazingpetexpos.com or visit http://www.amazingpetexpos.com