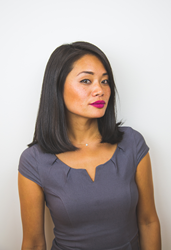 New York, NY (PRWEB) October 03, 2017
6S Marketing has expanded their team in New York, promoting April Yau to Account Services Director.
Having recently moved from Vancouver, Canada for her new role, Yau will work on opportunities across 6S's network in the agency's three locations across North America – as well as help the agency bolster its media offering. Her history of brand building and storytelling will be a strong complement to the agency's existing skill set.
Yau has led various digital marketing campaigns from inception to execution. She is an expert in digital strategy, specializing in paid search, digital media, and analytics. She provides a holistic approach to each campaign, integrating the best platforms for an omnichannel experience. An accomplished public speaker, she is a regular presenter for 6SxGoogle Connect events and other speaking engagements during her time as the Program Chair for the Vancouver Board of Trade's Company of Young Professionals program.
Her role with clients has been expanding to include more large-scale, end-to-end projects. Her current portfolio includes The Intrepid Sea Air & Space Museum, The Ride NYC, Illesteva, and TSE Cashmere. Prior to that, she has worked on some of the agency's most attention-grabbing campaigns for clients including HSBC, Ledingham McAllister, BCAA, Canada Games Council, and Anthem Properties.
About 6S Marketing
6S Marketing is a leading digital agency in New York, Vancouver, and Toronto that transforms businesses for the digital age. For over 17 years, the ROI-driven direct response firm has helped clients revolutionize their businesses online. 6S focuses on emergent tactics such as marketing automation, social media and content strategy, online media buying, programmatic advertising, and multi-lingual campaigns. They execute sophisticated digital strategies for clients such as Mountain Equipment Co-op, Cirque du Soleil, Bulletproof Coffee, and Pirelli Tires. For more information, visit: http://www.6Smarketing.com.