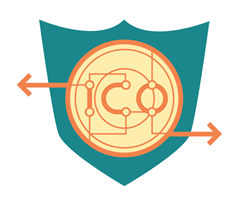 Forging new ground means taking responsible actions to protect investors and we are proud to be showcasing IdentityMind's world class AML and KYC system in the launch of our first autonomous index fund.
Palo Alto, California (PRWEB) October 03, 2017
IdentityMind Global announced today that CRYPTO20's Initial Coin Offering (ICO) will be powered by the IdentityMind compliance and risk management platform. CRYPTO20 has developed a smart contract driven cryptocurrency index fund that will autonomously acquire, track and rebalance the top 20 cryptocurrencies.
ICOs are an increasingly popular crowdsourced funding mechanism for a wide variety of businesses that typically include a blockchain component. And, as popularity has increased, so has regulator scrutiny. Many companies considering an ICO do not know about the required Anti-Money Laundering (AML) requirements that impact every ICO. For companies wishing to address these important issues, IdentityMind provides a plug-in software solution that handles the AML processes, including Know Your Customer (KYC), in an efficient and effective manner. With extensive digital currency, regulatory, and risk management knowledge, IdentityMind has built a solution that addresses the specific AML and KYC issues for companies performing ICOs and enables those companies to demonstrate compliance with regulations that enable them to sell to customers around the world. IdentityMind's Identity Network brings an added layer of security to the ICO market by allowing the secure and private sharing of encrypted identities. The result is the ability to identity-proof and risk-score users before doing business with them.
"IdentityMind has provided risk management and compliance services to virtual currency customers for over four years," said Garrett Gafke, CEO of IdentityMind Global. "CRYPTO20 is an exciting company that provides a new approach to investment vehicles that leverages data science, automation, and smart contracts to provide fund management processes that reduce cost, and optimize returns and increase transparency. Our systems and processes complement their approach perfectly."
"We are forging new ground," said Daniel Schwartzkopff, CEO & Founder of CRYPTO20, "bringing an efficient and risk mitigated mechanism to allow all investors access to the emerging world of cryptocurrencies. Forging new ground means taking responsible actions to protect investors and we are proud to be showcasing IdentityMind's world class AML and KYC system in the launch of our first autonomous index fund."
About IdentityMind Global
IdentityMind, creator of Trusted Digital Identities (TDIs), offers a SaaS platform for online risk management and compliance automation. IdentityMind continuously validates and risk scores online identities worldwide through its eDNA to ensure global business safety and compliance at customer onboarding and throughout their lifecycle. It securely tracks the entities involved in each transaction (e.g. consumers, merchants, cardholders, payment wallets, alternative payment methods, etc.) to build payment reputations, and allows companies to identify and reduce potential fraud, evaluate merchant account applications, onboard accounts, enable identity verification services, and identify potential money laundering.
For more information, visit: https://www.identitymindglobal.com/ico
About CRYPTO20
CRYPTO20 is an autonomous, rebalanced cryptocurrency index fund that tracks the top 20 cryptocurrencies in the same way the S&P500 tracks the top 500 US company stocks. C20 is the fund's token, and represents an investor's share in the fund. Token-holders are able to liquidate the C20 token for their share of the underlying assets via the smart contract. By going directly to the end-user as a cryptocurrency itself, CRYPTO20 gives investors the ability to sell or exchange their tokens at will with no exit fees, no platform fees, and no broker fees. The fund is fully AML/KYC compliant and aims to bring cryptocurrency investment to the mainstream with its proven fund structure and transparent approach.
For more information, visit: https://www.crypto20.com