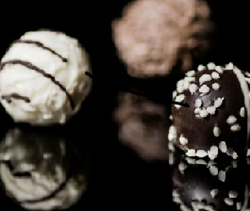 Conjoint Primer - Why, What and How
Philadelphia, PA (PRWEB) October 04, 2017
TRC, a Philadelphia-based market research firm, announced today that its new white paper about the basics and application of conjoint analysis titled "Conjoint Primer – Why, What and How" has been published on TRC's website.
The white paper's author and TRC Chief Research Officer, Rajan Sambandam, explores various options to test feature combinations for new product launches and presents the potential challenges these options can face. For example, a direct elicitation technique asks consumers what they want, how much they like the features (benefits) and how much they are willing to pay (costs). Focusing on individual features, however, is uninformative and it is unlikely to provide adequate feature discrimination. Another option is asking consumers about their purchase intent. While this technique actually focuses on the final buying decision, it still fails to offer any information on specific features that are valued. A way to overcome this problem is to engage in a monadic design (A/B cell testing) where two products are tested, varying in only one respect. The varying results can inform about the impact of the feature that differed between the two groups. However, this approach seems impractical since more groups are often needed to test other product variations.
Mr. Sambandam offers conjoint analysis as a more practical, effective and realistic approach to test new products and to determine pricing options. Conjoint uses only one cell of respondents. It can test relatively high numbers of combinations and from its subset one can derive the value of individual features and ultimately determine what really matters to a given respondent. It does this by forcing respondents to make trade-offs between the different features. A version of conjoint called discrete choice has another special feature that brings the method closer to a real life scenario: it includes a 'none' option. This means a respondent can choose a no-buy option in case none of the product combinations presented makes the cut for potential purchase. The 'none' feature can provide more accurate market share information and it is also useful for potential expansion when the features tested are new to the market.
In addition, once the preferences (known as utility scores) of individual respondents are known, one can predict what will happen through a process of simulation. Essentially, a conjoint simulator can create a product version using any combination of the feature levels and estimate how this product version will perform in the market. This function is highly desired by product managers and marketers.
About TRC Market Research, a product development research firm
TRC Market Research is a new product research and analytics firm that pairs customized solutions with senior-level attention to help solve business problems. TRC provides expertise in designing and implementing successful brand research, pricing research, business to business market research, market segmentation and customer satisfaction and loyalty research.