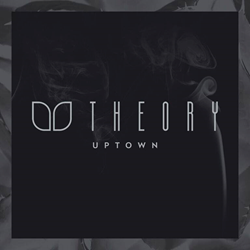 DALLAS, Texas (PRWEB) October 04, 2017
One Entertainment Group announced today the upcoming opening of its newest and most sophisticated nightclub in Dallas' premier Uptown Entertainment District. Theory Uptown brings new meaning to five-star VIP service, with well-trained staff whose only desire is to create an extraordinary experience by catering to the client's every whim.
One Entertainment Group continually re-imagines better and more engaging spaces for their sophisticated clientele. Tyler Duncan of Dallas-based Duncan Design Group was retained to re-design the space formerly occupied by AVENU Lounge, and create One Entertainment Group's vision of something truly spectacular. Partnering with Deven Williams of Ultra AV, they built a superior lighting, audio and video system for an all-encompassing sensory experience. Immense 3-dimentional LED displays produce a custom graphic environment, which can also be tailored for private events.
One Entertainment Group sought out nationally-known artist Stephen Stefanou of Venue Arts fame to create a custom artistic environment to complement the architectural vision. Hailed as a master of visual display art of monumental proportions, this innovative designer transforms ordinary venues into incredible 'must see' destinations. For Theory Uptown, Stefanou created an impressive 17-foot copper statue to grace the entrance and an interactive conversation bubble on the interior that lends a vibe of see-and-be-seen to this awe-inspiring space. Theory Uptown elicits the open feel of a New York warehouse, with a chic outdoor patio and an elevated front entrance giving this reimagined venue the ambiance of walking into the trendiest fashion show. Top DJs spin up-tempo mixes from every music genre for prime dancing and people-watching the "Who's Who" of celebrities that frequent the newest, hottest clubs.
The club elevates and redefines the traditional definition of bottle service for club goers. The most experienced cocktail staff delivers VIP service to all reserved tables in a premium location within the club. Guests can also expect a long list of ancillary benefits that include personalized convenient booking, premium mixers and custom lighting, in addition to personalized and interactive features. Delicious late-night cuisine can be arranged, plus a VIP concierge service and parting gifts are included to make the clubgoer's evening even more memorable.
Every element of Theory was created with the intention of making special events even more memorable. From the moment guests enter the club, every detail of the architecture, design and service has been thoughtfully executed to produce the ultimate party experience regardless of the occasion. Imagine having Theory Uptown exclusively for a birthday or graduation party! This unique venue which holds up to 500 people, is also perfect for corporate events and launch parties, holiday celebrations and so much more. Packages are available and special requests always welcome.
The culmination of all elements delivers a highly interactive, multi-sensory nightclub experience that is unparalleled. Located at 2912 McKinney Avenue, Theory Uptown will open in Fall 2017. A soft opening and media preview event will be announced soon. For more details or to schedule a private viewing, contact events(at)theoryuptown(dot)com.
About
One Entertainment Group
One Entertainment Group is a full-service hospitality development, management and nightlife company based in Dallas, Texas. One Entertainment Group is a key player in the industry, capitalizing on ventures that raise the bar for service and customer experiences. Founded in 2011 One Entertainment Group continues to expand its portfolio of nightlife brands to an already impressive lineup of North Texas establishments, including AVENU, Next Door, Playground Bar Uptown, Landmark Bar and Kitchen, and Texas Republic.
Duncan Design Group
Duncan Design Group is a full-service hospitality design firm specializing in the hotel, restaurant/bar and nightclub/lounge industry. Their design philosophy is simple: "We design for the client. We approach each project with a fresh perspective to create a design that is client-specific—making our client's vision a reality." Through their creativity and design experience, they take conceptual ideas and translate them into unique environments.
Stephan Stefanou – Venue Arts
From the classical to the whimsical, we envision, design and build custom award-winning artistic environments that complement the architect's vision and embrace any spatial presence. Often these creations become regional icons, anticipated and enjoyed year after year. Celebrated for our designs of monumental proportions, some of our notable venues include:

Rockefeller Center in New York City, NY
Bellagio Resort and Casino in Las Vegas, NV
Embarcadero Center in San Francisco, CA
Prudential Center in Boston, MA
MGM Grand in Macau, China
Plus-City Shopping Center in Vienna, Austria
2010 Winter Olympics in Vancouver, Canada
Eighth Avenue Place in Calgary, Canada
Ultra AV
Ultra AV excels at transforming ordinary spaces into vibrant, functional atmospheres through the use of entertainment technology. Ultra AV provides audio, lighting and video systems for special or corporate events, concerts and installations.