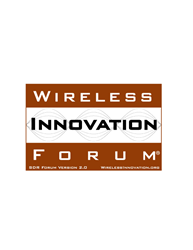 Washington, DC (PRWEB) October 03, 2017
The Wireless Innovation Forum (WInnForum) announced the program today for its Master Monday workshop at Wispapalooza 2017. The full day workshop, CBRS Opens New Shared Spectrum with Competitive Use Options for WISPs, will feature speakers from the WInnForum as well as the CBRS Alliance. This WISPAPALOOZA session will provide up-to-date information about how the ecosystem is rolling out and will offer insights on many lucrative new opportunities. The full program is available here: http://www.wirelessinnovation.org/wispapalooza-workshop-2017.
The WInnForum and the CBRS Alliance are at the forefront of creating the commercial standards, protocols and certification process for the Citizens Broadband Radio Service (CBRS) in the 3550-3700 MHz band. WISPA has a front seat and is actively engaged in the WInnForum process, working directly with the key stakeholders in the band including WISPs, carriers, SASs, vendors/suppliers, the regulators including the FCC, incumbent holders and previously-registered 3.65 GHz users. For the first time, all are working together to create a new approach to spectrum sharing. Coming at the end of this year, CBRS will be available with as much as 150 MHz of accessible new spectrum.
When: 9 October 2017 during Master Monday
What: Day-long workshop "CBRS Opens New Shared Spectrum with Competitive Use Options for WISPs"
Where: Wispapalooza, Rio All Suites Hotel and Casino, Las Vegas, Nevada
Register: http://www.wispa.org/Events/WISPAPALOOZA/wp17-registration (no additional cost as long as you are registered for Master Monday)
Questions?: email info(at)WirelessInnovation(dot)org
The WInnForum's Spectrum Sharing Committee (SSC) serves as a common industry and government standards body. It supports the development and advancement of spectrum sharing technologies based on a three-tier architecture as defined under the FCC Part 96 rules for the 3.5 GHz (the CBRS Band). While the main initial focus of SSC is CBRS, the WInnForum aims to advance this technology for all applicable spectrum bands that can benefit from it.
The SSC benefits from participation of a broad-based group that includes wireless carriers, network equipment manufacturers, potential SAS and ESC Administrators, satellite operators, existing 3650-3700 MHz band licensees, and other parties with an interest in the CBRS band. The group develops solutions and standards that encourage the rapid development of the CBRS ecosystem, protect incumbent operations, and benefit all potential stakeholders in the band. Documents created by the committee in support of management of the band are available in the group's Work Products web page: http://www.wirelessinnovation.org/ssc-public-files.
To learn more about The Wireless Innovation Forum, its meetings and membership benefits, or to become involved with the SSC, visit http://www.WirelessInnovation.org.
About the Wireless Innovation Forum
Established in 1996, The Wireless Innovation Forum (SDR Forum Version 2.0) is a non-profit mutual benefit corporation dedicated to advocating for spectrum innovation, and advancing radio technologies that support essential or critical communications worldwide. Members bring a broad base of experience in Software Defined Radio (SDR), Cognitive Radio(CR) and Dynamic Spectrum Access (DSA) technologies in diverse markets and at all levels of the wireless value chain to address emerging wireless communications requirements. Forum projects are supported by platinum sponsors Google, Motorola Solutions, Leonardo and Thales.