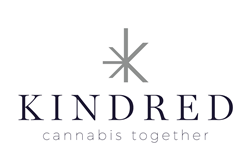 "Our various products provide solutions for all types of people depending on what they need, both physical, including pain and nausea relief, and mental, such as reduced anxiety and stress." Lilach Power
Phoenix, Arizona (PRWEB) October 09, 2017
The Giving Tree Wellness Center announces the launch of Kindred, a four-tiered line of medical marijuana products targeting the needs of consumers who are incorporating medical marijuana into their wellness and health regimens. Cultivation, production and packaging of Kindred takes place in Phoenix, Arizona.
As operators of two successful Valley dispensaries, The Giving Tree's two founders, Lilach Mazor Power and Dr. Gina Berman, listened to patients' concerns about their negative experiences accessing their medicine. Kindred was born to flip the stereotype of the cannabis user, by bringing to light individuals who use cannabis in a responsible manner that enhances their lives.
Products in four distinct groupings - Body, Balance, Mind and Relief – come in flowers, capsules, breath strips and topicals (including roll-ons). Sophisticated color-coded packaging provides easy-to-understand dosing classifications for those new to cannabis medicines. Of note: One quarter (25%) of the products in the Kindred collection do not include the psychoactive agent THC. Products range in price depending on application and quantity from $16.50 to $315.
"Our various products provide solutions for all types of people depending on what they need, both physical, including pain and nausea relief, and mental, such as reduced anxiety and stress," said Mazor Power, founder of The Giving Tree Wellness Center. These are not products designed to get a user 'stoned,' but rather to balance and enhance every day life.
Plants for the Kindred collection are grown with the patients' health and wellness in mind by using zero harmful or synthetic pesticides. Instead, their grow team focuses on using all-natural pest management methods. Mazor Power points out that ladybugs are the key to this process.
The Giving Tree Wellness Centers opened in both Mesa and Phoenix in 2013 by Lilach Mazor Power and Dr. Gina Berman. Both Mesa and Phoenix dispensaries grow and sell 15 strains of medical marijuana flower, concentrates, pre-rolls, edibles, tinctures and topicals. Medical marijuana can be recommended for the treatment of cancer, anorexia, AIDS, chronic pain, nausea, spasticity, glaucoma, arthritis, migraine, or any other chronic illness for which marijuana provides relief, including insomnia, anxiety, stress, or PTSD.
Note to members of the media: Private tours of The Giving Tree's Phoenix cultivation facility are available.
The Giving Tree Wellness Centers
Phoenix
21617 North 9th Avenue
Phx, AZ 85207
Mesa
938 E. Juanita Ave
Mesa, AZ 85204
http://www.kindredgrown.com
https://www.facebook.com/kindredgrown/
https://www.instagram.com/kindred_grown/
https://twitter.com/kindred_Grown