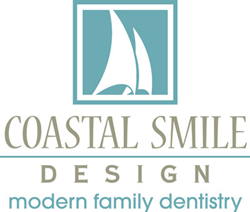 AAOSH provides me with a network of peers dedicated to caring for patients' total health.
Chesapeake, VA (PRWEB) October 05, 2017
Dr. Karen Parvin of Coastal Smile Design in Chesapeake, VA, has become a member of the American Academy for Oral Systemic Health, a scientific organization that promotes education, awareness, and interdisciplinary collaboration concerning the connection between oral and systemic health.
Emerging science confirms that chronic low-grade infections in the mouth (gingivitis, periodontal disease), sleep apnea, TMD, and oral cancer elevate systemic inflammation and have an impact on all body systems. Countless studies have demonstrated a link between poor oral health and systemic disease such as heart disease, diabetes, stroke, dementia, rheumatoid arthritis, and even pregnancy complications.
"I've always been passionate about caring for my patients, but once I learned that by treating oral health concerns I could reduce my patients' risk for heart attack, stroke, cancer, and so many other diseases, I knew I needed to increase the level of care that I provide to my patients. Doing so increases the quality of my patients' lives, and may even be saving lives! AAOSH provides me with a network of peers dedicated to caring for patients' total health and keeps me up to date with the latest research on how to do so," says Dr. Parvin.
Dr. Parvin and her entire team look forward to helping shape the health of the Chesapeake community through thorough and proactive care.
About the Doctor
Dr. Karen Parvin is a general dentist offering personalized dental care to patients in Chesapeake, VA. Dr. Parvin and the entire Coastal Smile Design team take pride in offering individualized, compassionate care to each patient with the latest dental advancements. Coastal Smile Design was voted the Virginian-Pilot's Best Dentist of Chesapeake in 2015. Dr. Parvin is a Navy veteran who has completed hundreds of hours of continuing education courses and was awarded a Fellowship in the Academy of General Dentistry. To learn more about Dr. Parvin or the services offered at Coastal Smile Design, please visit their website at http://www.coastalsmiledesign.com or call 757-214-6585 to schedule an appointment.