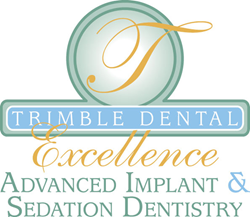 I am very happy to join Trimble Dental where I can continue to work toward my personal and professional goals.
Menomonie, WI (PRWEB) October 05, 2017
Trimble Dental proudly announces the addition of a new dentist to the Menomonie, WI, practice that has regularly received accolades from patients throughout the community. Dr. Curt Travis brings three decades of skill to the office, as well as a commitment to helping patients achieve their oral health and wellness objectives through modern general and cosmetic dentistry techniques.
"I am excited to continue my career in dentistry, utilizing skills and experiences I have learned over the last 30 years," explains Dr. Travis. "At the same time, [I will] continue to educate myself to provide the best possible dental care. I am very happy to join Trimble Dental where I can continue to work toward my personal and professional goals."
With a background in numerous aspects of dentistry, Dr. Travis complements the existing Trimble Dental team members, including Dr. Bruce Trimble and Dr. Lauren Gerdin. Trimble Dental focuses on creating a family-friendly atmosphere where patients of all ages can get world-class, leading-edge dentistry from highly regarded dental professionals.
As part of the Trimble Dental team, Dr. Travis expects to perform preventative services such as six-month cleanings and, when needed, restorations. He will also help patients by performing cosmetic dentistry treatments, including the creation and placement of crowns and bridges. Cosmetic dentistry has risen as one of the most requested dental interests for people around the globe.
To learn more about Trimble Dental, or to make an appointment with Dr. Travis, please contact their office today. They can be reached at 715-235-1108 and are currently accepting new patients.
About the Practice
Trimble Dental is a general practice offering personalized care for patients in Menomonie, WI. Dr. Bruce Trimble offers a variety of services, including advanced dental implants and sedation dentistry. Dr. Trimble is a graduate of the University of Minnesota and has dedicated his professional career to providing leading dental care. He is continually educating himself and his staff on the newest techniques and advances to offer you state-of-the-art, antiseptic, personalized & comfortable dental care. Dr. Trimble is a fellow of the International Congress of Oral Implantologists & the Misch International Implant Institute. He is also among the few dentists in Wisconsin who are licensed for IV sedation and has received a certificate from the Temple School of Dentistry for Surgical Oral Implantology. To learn more about the services offered at Trimble Dental, please visit their website, http://www.trimbledental.com or call 715-235-1108 to schedule an appointment.