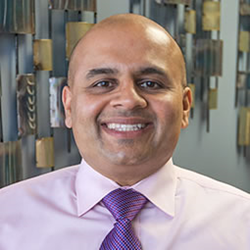 We do this to give back to the community the best way we know how, by doing what we do best - dentistry.
Schaumburg, IL (PRWEB) October 05, 2017
Dr. Jig Patel, an experienced dentist, is excited to announce his participation in the Dentistry from the Heart event for the fifth consecutive year. The Schaumburg Dental Studio team will offer complimentary dental services at their practice on October 4, 2017, including hygiene cleanings, fillings and tooth extractions in Schaumburg, IL. Patients from Schaumburg and surrounding areas are invited to take part in this event.
Dentistry from the Heart is a nonprofit organization with the goal of supplying people around the world with dental services. Dr. Patel embraces this spirit of giving through his ongoing involvement for the past five years. In 2016, the value of the sponsored services he and his team provided to his community completely complimentary was $25,000. Dr. Patel noted, "We do this to give back to the community the best way we know how, by doing what we do best - dentistry."
The state of a person's teeth plays a vital role in the overall wellbeing, making a simple maintenance procedure such as a visit to the dentist for a hygiene cleaning an important part of a healthy lifestyle. People who are already suffering from tooth decay but cannot afford the necessary fillings or tooth extractions, may attend the event to restore their dental health.
The oral bacteria that are present in every person's mouth must be controlled through brushing, flossing and professional hygiene cleanings to prevent plaque from building up around the base of teeth and hardening into calculus. This substance must be scraped from the teeth by a dental tool, or it will lead to cavities and a bacterial infection in the gums, called periodontal disease. Research has shown that this disease has been linked to other systemic conditions like heart disease, diabetes or dementia, so it is essential to seek the care of a dentist.
Those who need dental cleanings, fillings or tooth extractions in the Schaumburg, IL, area, are encouraged to arrive early to the Dentistry from the Heart event. The first 50 patients are guaranteed treatment. Registration begins at 6:30 am and patients will be seen on a first-come, first-served basis. To learn more about Dentistry from the Heart, residents can find details about the event on the Schaumburg Dental Studio website at http://www.SchaumburgDentalStudio.com or call the office at 847-348-8673.
About the Doctor
Schaumburg Dental Studio is a general and cosmetic dental practice offering personalized dental care to patients in Schaumburg, IL since 2004. With nearly 20 years of experience, Dr. Jig Patel provides cutting-edge care including dental implants, laser gum disease therapy, orthodontics and cosmetic dentistry treatments. Dedicated to his patients, he frequently participates in community charities including the Dentistry from the Heart Program each year. A patient-centered office, the entire team at Schaumburg Dental Studio strives to offer leading-edge treatments using the latest technology while also making them affordable for their community. To learn more about Dr. Patel, Schaumburg Dental Studio or the services they offer visit their website at http://www.SchaumburgDentalStudio.com or call 847-348-8673 to schedule a custom consultation.