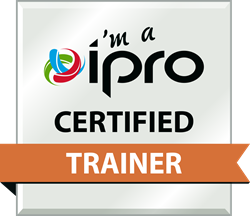 The investment we make in each expert is one of our differentiators and it's shown through their professionalism and superior service.
Wilmington, DE (PRWEB) October 05, 2017
doeLEGAL announces their Litigation & eDiscovery team leader earned the latest Ipro certification – Ipro Certified Trainer. One of the most recognized providers of eDiscovery services and enterprise legal management solutions, doeLEGAL continues to develop the capabilities of experts through extensive training and testing. Ipro, one of the most respected providers of eDiscovery processing and review tools, requires all of their technical certifications to be taken in-person at their facility located in Arizona and the certification is awarded only after written exams and practical demonstrations of the required tasks are completed.
doeLEGAL's eDiscovery Manager, Joshua Brown, received the Ipro Certified Trainer certification to add to his earlier Ipro Administrator certification credentials. As an Ipro Certified Trainer, Josh has the proven and practical knowledge to provide valuable workflow & best practices consulting, teach the Ipro tools' capabilities, and help others to gain the greatest value.
doeLEGAL's President and CEO, Tom Russo, stated, "We maintain the highest level of education for our eDiscovery staff to ensure our clients receive that added value every day. The investment we make in each expert is one of our differentiators and it's shown through their professionalism and superior service. We are extremely proud that Josh earned his training certification on this very powerful software."
doeLEGAL has been a long-time Ipro solution provider and provides the Ipro tools to their global clients with outstanding results. They offer additional value to the Ipro tools through their expert knowledge of the litigation process and their client support throughout the litigation lifecycle. For more information on how doeLEGAL earns their eDiscovery clients' business every day, please visit http://www.doelegal.com, contact them at 302-798-7500, or e-mail info(at)doelegal.com.
About doeLEGAL
doeLEGAL is an innovative provider of legal management solutions that include Enterprise Legal Management Software and eDiscovery. doeLEGAL is dedicated to earning every client's business through our 6-part distinction model including the predictable cost of ownership, superior technology & software, configured to your unique world, client-focused support, solutions built on a foundation of collaboration, and being a trusted partner. Our experience in providing innovation to the legal industry for over 46 years has developed our hosting services into legal project management that enhances workflow with process automation. Our mission is to provide the most outstanding software, service, and support that will enhance your ability to practice law in more effective and efficient ways using data-driven decisions. For more information, contact doeLEGAL at 302-798-7500 or email info(at)doelegal.com. Visit their website at http://www.doelegal.com.