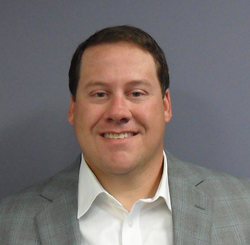 We look forward to awarding this money to a deserving recipient and helping a future physician achieve their goal of practicing medicine.
St. Louis, MO (PRWEB) October 10, 2017
The December deadline is rapidly approaching for the inaugural Empowered Physician Scholarship award from PracticeMatch, a leading national provider of healthcare recruitment resources to hospitals and health systems. However, there is still time for interested applicants to apply for the scholarship, which consists of a $2,000 award to be provided to the winner of an essay contest. The deadline for new and future physicians to apply is December 1, 2017, and the winner will be announced January 5, 2018. The judges will seek the essay that most eloquently conveys community involvement and dedication to caring to others, as well as the author's inspiration for entering the field of medicine and how they plan to positively impact the lives of others.
"We are very pleased and excited about the response and applications thus far, especially for the first year of the program," states Mike York, chief operations officer of PracticeMatch. "We look forward to awarding this money to a deserving recipient and helping a future physician achieve their goal of practicing medicine."
PracticeMatch established the Empowered Physician Scholarship this year to provide new physicians another resource to help chip away at the mountain of medical school debt most medical graduates carry into their careers. In fact, new data released from the Journal of the American Medical Association (JAMA) last month reveals that the average debt load is increasing, especially for students from low-income backgrounds. Furthermore, more than 25 percent of 2016 medical graduates owed more than $200,000 in school debt.
"The Empowered Physician Scholarship is a relatively simple way for a physician to earn some additional money towards his or her medical education," York adds. "A brief essay is all it takes to apply, and it may be worth $2,000. Additionally, there are no prerequisite financial need requirements, unlike many other scholarships and grants. We made the application process as easy as possible, so there is no reason not to give it a try, unless you have no medical school debt," he concludes.
The contest is open to medical school students currently enrolled, as well as residents and fellows. Interested applicants may review the rules and apply by uploading their original essay on the PracticeMatch website.
About PracticeMatch:
PracticeMatch is one of the most established companies serving healthcare employers with recruiting resources including job boards, career fairs, and candidate leads. Established more than 25 years ago, its Pinpoint physician database includes over 338,000 interviewed, pre-screened physicians. Based in St. Louis, MO, the company hosts more than 30 physician career fairs annually, across the country. For media inquiries, or to schedule an interview with a PracticeMatch executive, please contact Andrea Clement – aclement@usa.M3.com. For more information regarding healthcare recruiting resources provided by PracticeMatch, please contact Mike York (800) 489-1440, or email mike.york(at)practicematch.com.
# # #
If you would like more information about this topic, please contact Andrea Clement, Media Relations at 404.990.3614 or email at aclement(at)usa.m3.com.