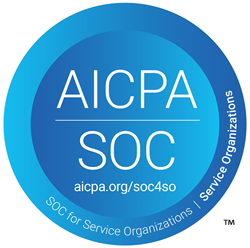 "Our clients can feel confident that we are making every investment and effort to establish and maintain the highest level of security to protect their hardware and data." - Ilan Mishan, QuadraNet CEO
Los Angeles, CA (PRWEB) October 09, 2017
QuadraNet, Inc. ("QuadraNet"), which provides high-quality dedicated servers, colocation and cloud services, is pleased to announce the successful completion of its SOC 2® - System and Organization Controls (SOC) for Service Organizations attestation for its Los Angeles, California data centers. The SOC 2® examined QuadraNet's system description and the trust services criteria for the security principle and related control activities. The SOC 2® engagement was conducted by an independent Certified Public Accounting firm under the American Institute of Certified Public Accountants' criteria for the security principle set forth in TSP section 100, Trust Services Principles and Criteria.  The completion of this signifies QuadraNet's ongoing commitment to the security of their system and maintaining internal controls.
The successful completion of this voluntary attestation demonstrates QuadraNet's continuous dedication to creating and maintaining the most stringent and effective operating controls for the protection and security of its customers' hardware and data stored in QuadraNet's facilities. The SOC 2® report enables QuadraNet to provide their clients with assurance that their services meet industry standards with regards to security.
"QuadraNet is proud to have achieved and able to provide to our clients and prospective clients a SOC 2® report. The SOC 2® report provides assurances regarding our processes and outlines how we protect client information," says Ilan Mishan, CEO of QuadraNet. "Our clients can feel confident that we are making every investment and effort to establish and maintain the highest level of security to protect their hardware and data."
About QuadraNet:
QuadraNet is an IaaS (infrastructure-as-a-service) and colocation services provider with facilities in Los Angeles, California; Dallas, Texas; Miami, Florida; Atlanta, Georgia; Chicago, Illinois; and Secaucus, New Jersey. With a team of highly-skilled professionals that are passionate and excel at designing and implementing the perfect solution for clients and their businesses, QuadraNet has a chief focus on providing consistent and exceptional service and support. Facilities and services are staff and monitored 24×7 to assist with everything from routine memory upgrades to advanced systems troubleshooting.
QuadraNet's Los Angeles, California colocation sites include a 60,000-square-foot facility of privately-owned and operated data center space located in Downtown Los Angeles, and an 80,000-square-foot facility located near Los Angeles International Airport (LAX).  For more information about QuadraNet, visit https://www.quadranet.com