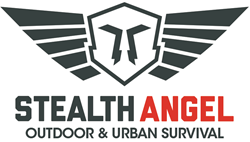 According to a study conducted by the Federal Emergency Management Agency (FEMA), nearly 60% of American adults have yet to practice exactly what they would do in the event of a disaster by participating in some type of drill or other preparedness exercise
Los Angeles, CA (PRWEB) October 10, 2017
Stealth Angel Survival, the industry leading online outdoor and urban survival retailer, is pleased to announce the significant expansion of its existing emergency preparedness kit catalog. The new items, which range in size from one person kits to kits designed for classrooms, natural disasters and even for first aid situations, will empower consumers with more choices in terms of picking the kit best suited for their own specific needs.
The company's updated slate of offerings now range in kits designed for one person, two people, four people and five people - including everything necessary to survive for up to 72 hours in the event of an emergency. The items included in each pack, which are neatly organized in water poof bags and stored in a rugged backpack for easy access, include, but are not limited to essentials for food and water, lighting and communication, shelter and warmth, and useful tools.
Additionally, options are available for more specific types of requirements including kits designed for full families, kits designed for children, kits for your car, pet kits, kits designed for specific types of natural disasters, classroom kits, food kits and first aid kits. The natural disaster hurricane emergency bucket, for example, comes with 10 water purification tablets, a 24 oz. water purification bottle, a water proof dynamo and solar powered flashlight, a 30 hour emergency candle, a 16 function multi-tool, two emergency survival sleeping bags and other items that would quickly prove to be essential in this type of situation.
All kits, regardless of selection or configuration, are packaged securely in a resealable, water proof storage bag and also feature items that are useful for stress relief and to help people remain active and calm in strenuous or otherwise challenging circumstances. Stealth Angel Survival's expanded emergency preparedness kit offerings are available to order now.
Emergency preparedness is an incredibly important issue in the modern era, especially during a time when not one but multiple devastating hurricanes have recently affected areas of the United States. According to a study conducted by the Federal Emergency Management Agency (FEMA), nearly 60% of American adults have yet to practice exactly what they would do in the event of a disaster by participating in some type of drill or other preparedness exercise. Additionally, only 39% of people who responded to a survey said that they actually have developed some type of emergency plan for their own household, even though an estimated 80% of all Americans live in areas that have been hit with some type of weather-related disaster since 2007.
Stealth Angel Survival hopes that through efforts like the expansion of its emergency preparedness kit catalog, it can help do its part to make sure that people are aware of the types of challenges that they may one day face and get ready for both the expected and the unexpected in the most effective way possible.
Based out of Los Angeles, California, Stealth Angel Survival has been proud to act as the premiere source for essential outdoors, camping, hiking, adventure and survival equipment for the last several years. All items available on the company's website are hand selected by a team of experts in their field, with an emphasis on allowing consumers to safely and securely navigate through any type of situation in the best way possible. Backed by a world-class customer support team prepared to assist with anything from ordering questions to niche advice, the team at Stealth Angel Survival are singularly committed to helping consumers in any and all ways that they can.
Those interested in finding out additional information about the expansion to Stealth Angel Survival's emergency preparedness kit catalog, or those with other specific questions that they'd like to see answered in greater detail, are encouraged to visit the company's official website at https://www.stealthangelsurvival.com. The company can also be reached on social media channels like Facebook at facebook.com/stealthangelsurvival and on Twitter at twitter.com/SA_Survival.