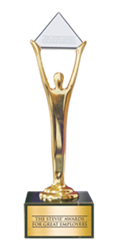 At SPS, we are true advocates of fostering employee training and development because we realize the value it provides to both our employees and our customers.
(PRWEB) October 06, 2017
Since 2002, the Stevie® Awards has honored the contributions of organizations and working professionals worldwide within seven Stevie® Award categories, including the Awards for Great Employers. SPS was previously recognized with Stevie® Awards at the 2016 American Business Awards, where SPS received a Bronze Stevie® Award for Human Resources (HR) Department of the Year and a Gold Stevie® Award for HR Executive of the Year.
The Stevie® Award for Great Employers is an international business awards competition that recognizes the world's best companies to work for and the HR teams that help to create great places to work. Judging was conducted over a two-month period by a group of more than 50 professionals worldwide. This year's program received more than 500 nominations from organizations around the globe.
SPS North America was selected for increasing employee engagement and program effectiveness through technology enhancements made to the company's Academy training programs and development plan and review processes.
"On behalf of SPS and the People Office, we are honored to be recognized for this prestigious award. At SPS, we are true advocates of fostering employee training and development because we realize the value it provides to both our employees and our customers," said Russ Cusick, SPS' Chief People Officer.
Dan Moscatiello, Chief Executive Officer of SPS North America, stated "At SPS, our employees are a critically important part of our business and are one of our most important assets. As a proven world-class provider of outsourcing services, we devote substantial resources to provide our personnel with the opportunities that enrich their careers and in turn, enable them to deliver service excellence to our clients."
SPS Vietnam was also honored with a Bronze Medal in the same category in their region in recognition of their Talent Development program. SPS Vietnam offers offshore services for SPS clients throughout the world as part of our global solutions platform.
The SPS team was honored at a gala ceremony in New York on Friday, September 29, 2017.
A complete list of Gold, Silver and Bronze Stevie® Award winners by category is available at http://www.StevieAwards.com/HR.
About SPS
We connect the physical and digital worlds
Swiss Post Solutions (SPS) is a leading outsourcing provider for business process solutions and innovative services in document management. A strong international client base relies on SPS' ability to envision, design and build end-to-end solutions and to be its trusted advisor for the key value drivers in BPO: location strategy, process optimization and technology, such as intelligent automation. Part of the Swiss Post Group headquartered in Bern, Switzerland, SPS' 6,800 employees and specialized partners span the full range of the industry with focus on banking, insurance, telecommunications and healthcare, addressing customer needs in more than 20 countries.
Swiss Post Solutions (SPS) North America (NA) offers a comprehensive suite of business process outsourcing solutions and document management services that transform key business applications from paper to digital documents, enabling improved workflow and enhanced efficiencies. In the field of outsourced office services, SPS NA provides mailroom management, managed print services, reprographic services, front office and reception services to clients from an array of industries, including financial services, insurance, higher education, legal, media & entertainment, and manufacturing among others. Headquartered in New York City, SPS NA has offices in Los Angeles, San Francisco, Chicago and Washington DC.
For further information please go to http://www.swisspostsolutions.com.
About the Stevie® Award
Stevie® Award are conferred in seven programs: the Asia-Pacific Stevie Awards, the German Stevie Awards, The American Business Awards, The International Business Awards, the Stevie® Award for Great Employers, the Stevie® Award for Women in Business and the Stevie® Award for Sales & Customer Service. Stevie® Award competitions receive more than 10,000 entries each year from organizations in more than 60 nations. Honoring organizations of all types and sizes and the people behind them, the Stevie® Award recognize outstanding performances in the workplace worldwide. Learn more about the Stevie® Award at http://www.StevieAwards.com.