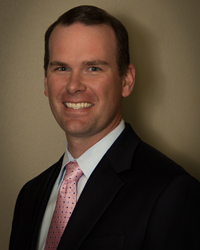 Columbus, OH (PRWEB) October 09, 2017
Gilbane Building Company is pleased to welcome David Williams as a project executive in our Columbus office. Mr. Williams brings a solid reputation in the healthcare market and over 20 years of leadership experience while building complex healthcare projects.
Mr. Williams has led projects ranging from renovations within operational healthcare facilities to the construction of freestanding hospitals and medical office buildings. In his role as project executive, David will leverage his significant healthcare experience and his track record of successful programs to support Gilbane's continued growth in Ohio.
"We are very pleased to have David Williams join the Gilbane family as a project executive with a specific focus on growing our presence in the regional healthcare market," said Brett Meyer, Vice President at Gilbane Building Company. "David brings unique lessons learned and best practices from his previous client based healthcare experience, which will further bolster our strategic commitment to the Ohio healthcare market."
Mr. Williams is a graduate of Texas A&M University where he earned a Bachelor of Science in Construction Science. He is a member of the Associated General Contractors and a past board member of their Dallas chapter.
About Gilbane Building Company
Gilbane provides a full slate of construction and facilities-related services – from pre-construction planning and integrated consulting capabilities to comprehensive construction management, general contracting, design-build and facility management services – for clients across various markets. Founded in 1873 and still a privately held, family-owned company, Gilbane has more than 50 office locations around the world. For more information, visit http://www.gilbaneco.com. Gilbane has been providing construction management services in Ohio since 1959.