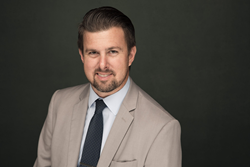 ACD is excited and proud to partner with the Coalition of Community Charter Schools and help their members succeed in serving the children in their communities.
New York, New York (PRWEB) October 06, 2017
Russell Jackson, of American Charter Development, will speak with a panel of experts on charter school facilities and finance at the first ever Independent Charter School Symposium, put on by the Coalition of Community Charter Schools. The other panelist will include Jon Dahlberg of Charter School Capital and Tiny McLaughlin of Zeigler. These three panelist represent some of the more frequently used methods of facility finance for charter schools across the country. They will be speaking on charter school facility financing and the expansion of charter school facilities. Each with speak to their expertise in their various felids. The event will be held in New York October 12, 2017 at 12:45 pm. Tickets are required.