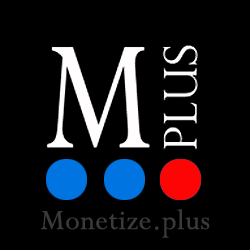 ...inverse crowdsourcing allows profits to flow back to the crowd. In turn, this creates a perpetual crowd engagement model that benefits both the participants and the business on a long term basis.
Tucson, AZ (PRWEB) October 08, 2017
After researching many creative crowdsourced marketing ideas including the Starbucks "White Cup Contest" where customers were encouraged to decorate their Starbucks cup; the Doritos "Crash The Super Bowl" where for the past nine years, they've used consumer-created ads for one of their 30-second Super Bowl spots; or Lay's "Do Us A Flavor" campaign where Frito-Lay crowdsourced ideas for the next potato chip flavor through customers and many others... one thing kept popping to mind for marketing strategist Dan Hollings.
FACT: Companies, start-ups and various projects are crowdsourcing to benefit themselves. This leaves crowdsource participants holding the bag, with little to show for their efforts beyond a prize or 10 minutes of fame. For the most part, customers are left out of the equation when bottom line profits are divvied up. Companies use crowdsourcing to improve their products, publicity and revenue but the contributing champions of the campaign are soon forgotten.
Short term results are beneficial to companies that exploit this type of crowdsourcing, but the challenge of repeating a campaign, re-energizing participants and repeating the process over and over eventually takes its toll.
As strategist Hollings pondered the pitfalls of the traditional crowdsourcing model it dawned on him that crowdsourcing could be flipped. Dan states, "By inversing the process, inverse crowdsourcing allows profits to flow back to the crowd. In turn, this creates a perpetual crowd engagement model that benefits both the participants and the business on a long term basis."
Inversing the power of a crowd was only half the challenge. The next challenge Dan Hollings needed to solve was a common problem well within his area of expertise. After having helped thousands of entrepreneurs and start-ups establish online businesses, Dan noticed consistently that more people fail than succeed.
Dan observed day-by-day that people usually struggle to establish their own home based business. Making money online is a lot harder than most people think. Most businesses crash and burn. Sometimes it's the business and technology requirements that overwhelm the new business owner. Sometimes it's the need of capital for tools, staff, inventory and a myriad of other business needs that outweighs any profits that are coming. But more so than anything else, Dan noticed that the isolation of the average home business start-up was the biggest factor dooming a small business. People thrive through teamwork.
Once again, Dan Hollings' inverse crowdsourcing model solved all these problems. By employing a crowd to engage in ongoing tasks of an existing "already successful" business, members of the crowd had little risk of failure. Crowd members formed teams to work together on projects, lead generation and campaigns. Talents of individuals in the crowd could be evaluated and focused in areas of expertise that matched each members skills and interests. Radical ideas perhaps, but the model took hold.
Monetize.plus takes Dan Hollings existing business and opens it up to the crowd. This is not a start-up, it's not something that might not make a profit; it's a profitable enterprise that is now expanding via the efforts and creativity of the crowd.
Monetize.plus has training in place, a multi-team structure, a gamified reward system, and all systems have been reengineered to permanently engage, motivate and monetize the crowds efforts. When the business profits, members of the crowd profit.
As potential Monetize.plus members compare affiliate marketing, network marketing, private label selling on Amazon, info-marketing, consulting or building a business from scratch, it quickly becomes apparent which business model will produce the quickest results with the least risk or investment.
Thus far, the response has been strong as potential new participants flock to Monetize.plus webinars to discover the benefits of inverse crowdsourcing. An established waiting list is in place for interested participants as new members are on-boarded in small groups.
For more information about Monetize.plus please visit http://monetize.plus
ABOUT DAN HOLLINGS
Internationally acclaimed marketing strategist with a roster of clients including large companies, rock stars, celebrities and entrepreneurial start-ups. Dan's involvement in the mega hit book/movie helped set records in the industry. Thousands of students have attended Dan's training programs on a wide range of topics. Dan is the founder of AmazoWorks, VettedWebinars and Monetize.plus.