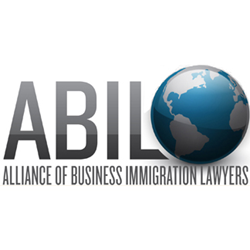 We are confident that our country's long tradition of admitting immigrants will continue under Director Cissna's leadership and that U.S. businesses will continue to thrive though a combination of a talented U.S. workforce AND the hiring of the best and brightest from around the world.
Washington, DC (PRWEB) October 10, 2017
The U.S. Senate confirmed Lee Francis Cissna as director of the USCIS on October 5, 2017. The vote was 55-43 in favor of Cissna's confirmation.
Cissna, a lawyer from Maryland, most recently helped write the H-1B and L-1 Visa Reform Act of 2015 — a bill that would have dramatically enlarged the enforcement authority of the U.S. Department of Labor and restricted H-1B and L-1 visa requirements and benefits. Cissna also helped draft the American Job Creation and Investment Promotion Reform Act of 2015 — introduced by Sen. Grassley and Sen. Leahy — which included an array of what have come to be known as EB-5 "integrity" measures.
USCIS is in charge of granting many immigration benefits. In that regard the Alliance of Business Immigration Lawyers (ABIL) urges Cissna to:
1. Encourage adjudicators to apply the statutes and regulations as written
2. Refrain from altering regulations through the promulgation of policy memoranda
3. Solicit stakeholder input before and not after changing existing or implementing new policy
4. As a benefits granting agency, return to an alien-based reading of the immigration statute and its implementing regulations