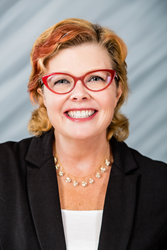 Depression and anxiety in new mothers are direct threats to breastfeeding. That's why it's so important for health care providers to identify and address them.
Amarillo, TX (PRWEB) October 16, 2017
Praeclarus Press is honored to have Dr. Kathleen Kendall-Tackett, founder and editor-in-chief, share her knowledge and expertise with healthcare professionals at the Southern Nevada Breastfeeding Coalition Fall Symposium on October 21. Dr. Kendall-Tackett specializies in women's health research and founded Praeclarus Press to make sure that mother's and families received access to books and resources they need during the postpartum period. For almost 30 years, Kendall-Tackett has written and edited books and articles on women's health, has authored more than 400 articles, and has authored or edited 35 books. She is Fellow of the American Psychological Association in Health and Trauma Psychology, Past President of the APA Division of Trauma Psychology, and a member of the Board for the Advancement of Psychology in the Public Interest.
The 2017 Fall Breastfeeding Symposium takes place on October 21, 2017, at St. Rose Dominican Dignity Health. Registration is available at https://www.eventbrite.com/e/fall-breastfeeding-symposium-tickets-36519467711.
Praeclarus Press is a small press founded by health psychologist, Dr. Kathleen Kendall-Tackett, focusing on women's health. The mission of Praeclarus Press is to publish books that change people's lives. Praeclarus Press is based in Amarillo, Texas. Visit http://www.praeclaruspress.com today to learn more about breastfeeding solutions and support and women's mental health.