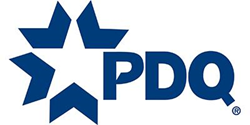 This is a veteran organization that has tremendous knowledge of products, technology and their markets.
Lancaster County, Pa. (PRWEB) October 11, 2017
The Z Group, a leading manufacturer's representative and consulting firm, has been named Southern California representative for PDQ Manufacturing of Lancaster County, Pa. PDQ is a premier manufacturer of commercial-grade door hardware and access management systems.
The rep firm manages Division 8, Division 10 and general building specialty lines for a variety of manufacturers. Established in 1995, they provide product knowledge, application expertise and personalized customer service for the current construction environment. Their California territory for PDQ reaches from the San Luis Obispo area and Kern County south to the Mexican border.
"Z Group has a good brand, and I believe we can contribute to PDQ's success," said Dennis Zanrosso, president of the rep group. "We're enthusiastic about this. PDQ makes a quality product, and they're a full-service company from manufacturing to keying. When we visited them, one of their people told us that service is their edge, and I like that attitude."
"We feel we're getting excellent representation with Z Group," said Rollie Rittner, Vice President, Sales. "This is a veteran organization that has tremendous knowledge of products, technology and their markets. We also know them to be both hardworking and strongly oriented toward customer service. It's a combination that will serve PDQ customers well in southern California."
For more on PDQ and its products, please visit http://www.pdqlocks.com.
About PDQ
Family owned and managed for over 35 years, PDQ has maintained its commitment to remain independent as a market leader, introducing cutting edge, innovative products and setting the standard for service, quality and value. Based in Lancaster County, Pennsylvania, PDQ serves its customers with a world class offering of in-house engineered and manufactured commercial grade architectural hardware and cloud-hosted access management products.
"We're one of the few remaining U.S. door hardware manufacturers still family owned that offers that personal touch and independence that the larger, foreign-owned corporate conglomerates have difficulty matching. And that American family spirit is what we're able to relate to when serving our many, still family owned distributors," says Bill Tell, Founder, President and CEO of PDQ Manufacturing.