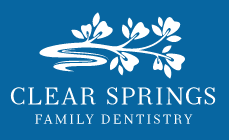 Buda, Texas (PRWEB) October 10, 2017
Dr. David McIntyre, a respected dentist practicing at Clear Springs Family Dentistry, is expanding his client base to include patients with missing teeth in Buda, TX, with or without a referral. Dr. McIntyre understands the mental and physical effects that missing teeth can take on a person, and recommends that all of his eligible patients use dental implants to help reclaim their smiles and their lives.
The American College of Prosthodontists estimates that 178 million Americans are missing one or more teeth. Patients can lose their teeth due to a number of factors, including genetics, periodontal disease and accident or injury. Whatever the reason for the loss may be, patients with missing teeth in Buda, TX, can experience some negative side effects. Changes in diet due to the ability to properly chew can lead to:

Obesity
Coronary artery disease
Some forms of cancer
Diabetes
When tooth loss continues to be ignored, it can also lead to bone loss, further tooth loss, and eventually, a complete loss of oral function.
Dental implants are a great way to address these issues, restore full function to the mouth and ensure patients have the best chance at complete oral health. They are essentially prosthetic teeth that the body recognizes like natural teeth. Implants are made up of three separate parts: a titanium root, a crown, and an abutment piece that joins the two together. The body treats this titanium root like it would a natural tooth. This provides essential stimulation to the jaw bone, which can halt and may even help reverse bone loss in these spots. This makes them the ideal treatment for reclaiming the function of the mouth.
Dr. McIntyre received his dental implant training from the renowned Engel Institute. He offers reliable and aesthetically appealing restorations right in his office. Patients with missing teeth in Buda, TX, who would like to learn more about dental implants are invited to schedule an appointment with the doctor by calling 512-268-4011.
About the Doctor
Clear Springs Family Dentistry is a general dental practice offering personalized dental care to patients in Kyle, TX. Dr. David McIntyre is a dentist who values building relationships with each of his patients to truly understand their unique needs and help them reach the healthy smile they deserve. Dr. McIntyre offers a wide variety of services including dental implants, cosmetic dentistry, periodontal treatments, dental crowns and pediatric dentistry. To learn more about Dr. McIntyre or the services he offers, please visit http://www.clearspringsdentistry.com or call 512-268-4011 to schedule an appointment.