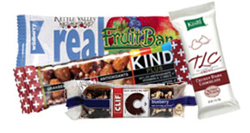 "Overweight women who exercise 150 minutes a week and eat lots of fruits and veggies have a lower risk of breast cancer than normal-weight women who are sedentary and have a low intake of fruits and veggies." - Mary Marian, RDN
Salt Lake City, Utah (PRWEB) October 11, 2017
October is National Breast Cancer Awareness Month. Breast Cancer Awareness Month is an annual, international health campaign organized by major breast cancer charities every October, to increase awareness of the disease and to raise funds for research into its cause, prevention, diagnosis, treatment and cure.
Breast cancer is a type of cancer originating from breast tissue, most commonly from the inner lining of milk ducts or the lobules that supply the ducts with milk. Cancers originating from ducts are known as ductal carcinomas, while those originating from lobules are known as lobular carcinomas.
While certain factors can't be changed, such as gender and genetics, and while no specific food or diet can prevent breast cancer, making healthier diet and lifestyle choices and maintaining a healthy body weight may minimize other risk factors.
According to BreastCancer.org, poor diet is thought to be a contributing factor in 30%– 40% off all cancers. Additionally, the Women's Health Initiative Trial suggested that a diet very low in fat may reduce the risk of breast cancer.
Research on diet and breast cancer is ongoing. However, what researchers agree on so far is that obesity can be a risk for breast cancer, as can a sedentary lifestyle. Alcohol consumption should also be limited: in more than 100 studies, excessive drinking has been consistently associated with an increased risk in breast cancer.
"Overweight women who exercise 150 minutes a week and eat lots of fruits and veggies have a lower risk of breast cancer than normal-weight women who are sedentary and have a low intake of fruits and veggies," says nutritionist Mary Marian, RDN, assistant professor of practice and director of the didactic program of dietetics at the University of Arizona in Tucson. Research shows that maintaining a healthy body weight and eating a pesticide-free, nutrient-rich diet that includes fruits, vegetables, legumes and whole grains can help boost your overall immune system.
More research is needed in this important area for women who are interested in eating well to reduce their risk of getting breast cancer. In the meantime, here's what dietitians suggest:

Keep your body weight in a healthy range for your height and frame. Body mass index, though not a perfect measurement, can help you estimate your healthy weight.
Eat plenty of vegetables and fruit (more than 5 cups a day).
Try to limit your saturated fat intake to less than 10% of your total calories per day and limit your fat intake to about 30 grams per day.
Eat foods high in omega-3 fatty acids.
Avoid trans fats, processed meats and charred or smoked foods.
For more information about HealthyYOU Vending, its entrepreneurial philosophy and the HealthyYOU difference, go to http://www.healthyyouvending.com/.
-END-
HealthyYOU Vending is the world leader in the healthy vending industry. With their corporate offices located in Kaysville, Utah, everyone at HealthyYOU Vending is dedicated to making healthy snacks, drinks and food products available to people across North America. All company vending machines are privately manufactured in the United States at a state-of-the-art facility. Owner/Operator opportunities for serious-minded entrepreneurs are currently available.