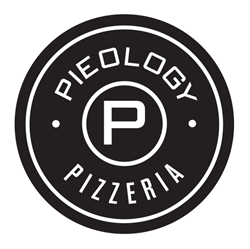 I've been a fan of Pieology since the beginning and jumped at the chance to form a partnership
Rancho Santa Margarita, Calif. (PRWEB) October 11, 2017
Pieology, the creator of personally-inspired pizzas, announces its newest partnership with NBA All-Star and intrepid investor, Kevin Durant.
Kevin Durant, Golden State Warriors All Star forward and 2017 NBA Finals MVP, through the Durant Co. has invested an undisclosed amount in the fast-growing fast casual pizza chain. Co-owned by Durant and his manager/business partner, Rich Kleiman, Durant Co. will own a stake in Pieology's fast casual custom pizza company, as well as some of its franchises.
"I'm always on the lookout for international investment opportunities that allow me to utilize my business skills," said Durant. "I've been a fan of Pieology since the beginning and jumped at the chance to form a partnership."
Durant signed with the Golden State Warriors in 2016 and won the championship in his debut season. Off the court, he is known for his business partnerships and philanthropic efforts.
"We at Pieology have great appreciation for those who share the brand's passion and values – with Kevin, it was such a natural fit," said Carl Chang, Chairman and Founder of Pieology. "We're excited about what this partnership means for the brand and welcome him to the Pieology family."
Pieology's leadership is no stranger to professional sports. CEO and founder Carl Chang, a talented tennis player himself, coached his younger brother, tennis champion Michael Chang, to a career high world #2 ranking. The restaurant itself has also risen to award-winning acclaim, including being named one of this past year's Top 15 Movers and Shakers by Fast Casual. Chang was also honored at this year's Fast Casual Top 100 awards, making the list of top executives within the fast-casual industry.
About Pieology Pizzeria
Using only the freshest ingredients along with signature sauces and crusts, award-winning Pieology offers hand-crafted, personally-inspired pizzas in unlimited flavor combinations that are stone oven fired in six minutes or less. Founded in 2011, Pieology was created from the simple idea to turn America's most craveable food into an affordable and interactive experience. Pieology's mission is to inspire individual creativity in a positive atmosphere where guests can gather with family and friends, while enjoying their delicious pizza creations. Along with providing great food and a memorable dining experience, Pieology is committed to making a positive difference in the communities it serves, one pie at a time. For more information, visit http://www.pieology.com, and follow us on Facebook, Twitter and Instagram.
###